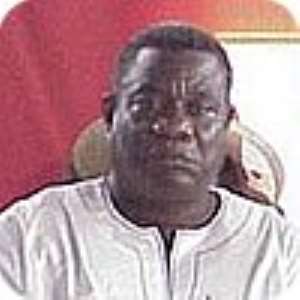 The monopoly of Prof. John Evans Atta Mills as the sole presidential aspirant for the NDC for the past two general elections in 2000 and 2004 and two losses on the trot has now faded and left the impecunious law professor wobbling badly and younger challengers charging forward.
NDC rank and file have welcome the declaration, because it would be the first time they would be free from external influences to choose from a variety of presidential aspirants at a congress.
First to tour the regions to exploit and assess his strength was the former Communications and Educational Minister and currently the Director General of the Commonwealth Telecommunication Organisation in United Kingdom, Dr. Ekwow Spio-Garbrah.
Despite the declaration of Mr. Eddie Annan to contest the NDC presidential slot, Dr. Spio Garbrah's managers hinted The Chronicle that their consultations so far suggest he stands the tallest among the aspirants.
Dr. Spio-Garbrah last week took the chance of his vacation to tour some constituencies and regions up north, where he met regional and constituency executives to announce his intention to contest the position of NDC presidential candidate.
The CTO boss visited the Upper East, Upper West, Northern, Brong Ahafo and Ashanti regions.
The Chronicle also learnt that Dr. Spio-Garbrah's campaign train would soon hit the Volta, the party's stronghold, Central, where it performed dismally in the 2004 general elections, and the Western regions. He has already visited Eastern Region.
The former Minister in the NDC regime also made a stop over in Techiman- where the NDC regional chairman, John Henry Owusu-Agyemang, resides- to sympathize with him on the loss of his wife.
Dr. Spio-Garbrah said he could not hide his mission from the chairman and informed him he was in the region to exploit and assess his strength on whether or not in 2008 he could lead the party, which had suffered two defeats after President Rawlings.
Speaking to Spio's campaign manger, Kweku Ampah, he stated that things look favourable for them and that his boss stands the tallest among interested candidates for the forth coming congress of the party.
Mr. Ampah denied rumours that Dr. Spio Garbrah had the blessing of the founder of the party.