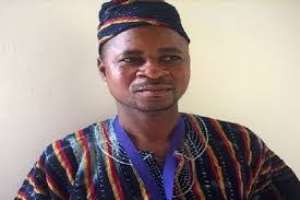 There appears to be "An animal farm" syndrome sinking and tight-embroiling the Akuffo Addo's government as far as the political fight against the spread of the novel coronavirus is a concern. At a time the Akuffo-Addo government seems to be leaving no stone unturned in ensuring that social distancing, as well as a ban on public gatherings, are religiously followed as part of measures in fighting the global dreaded novel Coronavirus, some senior government officials are defying these directives with impunity.
Deputy Attorney General and Member of Parliament for Tempane, Joseph Dindiok Kpemka, yesterday defied this presidential directive and held a mini political rally at Bugri, a farming community in his constituency of the Upper East Region.
A video in a possession of this outlet captures the state Lawyer vigorously campaigning and explaining to party members of his efforts as a senior government official. It will be recalled that the government has placed and is seriously restricting public gatherings and vehemently advocating for social distancing to curb the spread of Covid-19. But the Deputy Attorney General who is seen as a "big fish" as far as the enactment of this presidential directive is concerned, boldly threw away his own 'sword' to the dogs and engaged his party youth despite chances of spreading the dreaded viral disease.
The video revealed how badly the social distancing law was ignored as the participants are seen packed close to each other as the eloquent politician dazzles his political importance.
The over four minutes video equally captures the MP expressing fears of losing his seat as he is heard profusely trying his blood out to prove his importance as far as the New Patriotic Party is concerned.
Mr. Kpemka in a telephone interview with this reporter, however, stated that he was in the community to educate the youth on covid-19. He, however, could not tell if the gathering exceeded the 25 figures issued by the government.
A participant at the rally told this reporter that they met the MP to discuss urgent issues.
Interestingly, police in the district are seriously enforcing social distancing in public commercial vehicles as well as one motorbike, one rider policies.
Ghana's covid-19 total infections count stands at 1,279, with 10 deaths.