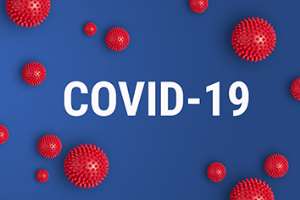 The Central Region has recorded nine (9) confirmed cases of the novel Coronavirus with no death from the virus, as of April 22nd according to the Regional Health Directorate.
The Region has so far recorded 780 suspected cases. Out of 780 specimens taken for testing, 301 have tested negative and results of 471 samples are still pending. The ninth (9th) case was also an imported case from Greater Accra.
This was contained in a regional situational report (SitRep No.7) released by the Ghana Health Service (GHS) to the media in the Central Region.
The SitRep(No.7) states the nine (9) persons who tested positive are in stable condition and receiving treatment.
Also, the SiteRep state that members of Rapid Public Health Emergency Management Committee (RPHEMC) and University of Cape Coast Authorities led by the Honourable Regional Minister paid a visit to the Vice President of
Ghana, Dr Bawumia at Jubilee house to discuss the implementation of COVID-19 testing centre at UCC to reduce delays in receiving test results.
Meanwhile enhanced surveillance along the Coasts and putting fishermen travelling into the country under mandatory quarantine are some of the interventions ongoing in the region to help control community spread.
Read more from report
Source: Barbara Obeng -Dwamena/ Eagle FM.