African leaders to show commitment to business ideas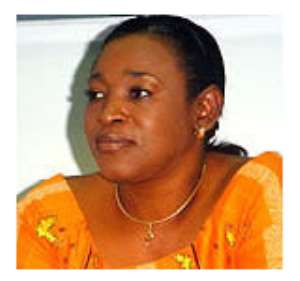 The Deputy Minister for Foreign Affairs Shirley Ayorkor Botwe has called on governments of Africa to honour businesses who take much risk through the huge investments they inject into the economies.
These investments according to the Miss Botwe are immensely enhancing the chances of achieving accelerated growth through increased production and export-import trade.
She was speaking at the 2nd Ghana-Africa Business Awards under the auspices of the Ministry of Foreign Affairs, Regional Integration and NEPAD in Accra.
The Ghana-Africa business awards is an annual event instituted two years ago to reward Ghanaian businesses, whose outstanding operations as free zone enterprises are promoting international trade in Africa.
Eligible winners should have created a considerable number of employments, expand to other countries outside Ghana and also facilitate import -export trade.
This year's event rewarded over fourteen businesses with certificates in the platinum, gold, silver and bronze awards categories.
Five companies including Unilever Ghana limited won gold, Kasapreko Company Limited won silver together with other seven companies while capital 02 was among the rest eight companies that won bronze.
Goldfields Ghana Limited took the platinum award for being the most outstanding company in Ghana with over 750 million dollars investment into the country's economy.
Public Affairs Officer at Goldfields Ghana David Johnson received the prize on behalf of his company.
He said the challenge for the company now is to improve upon its operations to remain on top.
"African governments must strive to produce a work force that is disciplined, honest, fair, responsible, innovative and receptive to new ideas. Though not all the requirements stated are in place, corporate Africa ought to rise to the challenge of wealth creation even if the environment is not as perfect as we would want it to be", he said.
The Deputy Minister for Foreign Affairs, Regional Integration and NEPAD Shirley Ayorkor Botwe said the stage is now set for governments in Africa, to provide quality human resource to equip industry for increased productivity and growth.
"It's about 6 or so major gold companies in the country and our contribution way surpass that of the others and it's a big challenge because sometimes being the first is not necessarily the most difficult. It is staying there in the first position and so we have thrown a big challenge to ourselves and we will work harder to stay on top" she said.
Miss Botwe however challenged other businesses to aim at recognition through improved management and investment to help achieve economic self-reliance in Africa.