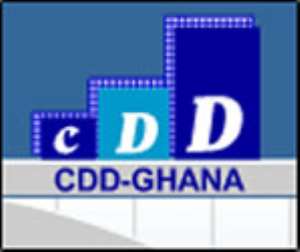 The Centre for Democratic Development-Ghana says it is happy that the constitutional requirement that there be a law protecting persons with disability is being worked on by parliament.
The disability bill went through the second stage of implementation yesterday but executive director of the CDD-Ghana Prof. Gyimah Boadi says he concerned about some aspects of the bill which are discriminatory.
Professor Gyimah Boadi says the CDD is concerned about the draft document which he says has issues problems with the bill which they have put together as a document to parliament.
"There is a provision in the draft that we hold now which restricts begging that disabled people can only beg around the premises of mosque and churches, other religious and charitable organizations".
"This is completely offensive and discriminatory. If we have not passed a law prescribing begging for all Ghanaians why should we pass a law that restrictions begging to some Ghanaians?
Professor Gyimah Boadi said it hoped that if their concerns are factored into the bill, the end result will be a bill that is useable and credible.
"It's got to be a bill that is usable, implantable and credible. This is currently our concern that the draft that we have seen has many elements that are not good and we think those elements should be taken out and replaced".