Highly Disturbing Number of Ghanaian Taxi Drivers Succumbing to COVID-19 in France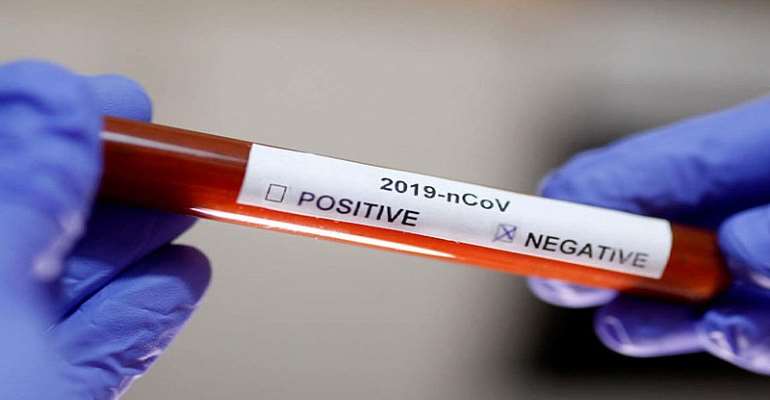 For almost the past four weeks, many are Ghanaians in France, especially in the capital city, Paris, that have succumbed to the lethal outbreak of the novel coronavirus (COVID-19) pandemic. Both men and women are not only falling victims to the virus as patients but are dying because of getting infected by the virus that is no respecter of persons.
There is not much that anyone can presently do to help stop the infection than to request all and sundry to abide by the medical advisory instructions made available to the world through the presidents and leaders of the various countries. Additionally, some of the suggested herbal concoctions to boost up one's immune system may help. However, be very mindful not to abuse it or jump for anything as may be posted on the social media.
Taking the concoction, eating onions and sweating off profusely from going under a blanket or quilt with some salt-saturated hot water in bucket emitting vapour same as nim tree leaves are used in Ghana to cure one of their cold or fever will do greatly.
I shall suggest to my fellow Ghanaians who are taxi drivers in France to suspend their job for the moment until the infection of COVID-19 subsides a little or ceases. Most of them are self-employed, owning the taxis that they drive. Even those driving for companies, you can still decide not to go to work as your safety and life must take precedence over the money you stand to gain or the need to keep your job that you crave for. If you die, will you be able to gain money or keep your job? No!!!
The number of taxi drivers dying is alarming so I can only advise you to take extra precautions if you can't totally abstain from work in this uncertain time where death is staring each one in the face with nations going into lockdowns, economies collapsing, etc., all because of this novel coronavirus that has emerged from nowhere to torment and kill people at an alarming rate. Whether the virus has come as a natural occurrence, or artificially as the work of man for criminal motives, we need to take steps to defeat it in the long run.
I am worried about the taxi drivers dying in France and the bus drivers dying in the United Kingdom.
May I by this publication request Mr Yaw John and the leaders of the Ghanaian Taxi Drivers Association in Paris to call an urgent meeting to find means to better safeguard themselves from the rampant deaths occurring among them because of COVID-19 attack?
I miss you lot. How I hope there would be no more deaths taking place among you taxi drivers and the entire Ghanaian community in France and the world over? I pray that the virus does not claim any further lives of people, regardless of their skin colour and nationality.
We are in this fight to stop the spread of the deadly COVID-19 together. Let us all stay home to stay safe as much as we can. The adherence to the medical advisory instructions as are made available by our presidents and leaders of countries is paramount.
I have nothing more to say than to wish the Ghanaians in France protection against death by COVID-19. May the precautions we continually take and the gracious intervention by God Almighty through honest medical scientists, doctors and nurses, save us from any further COVID-19 attacks and deaths.
I dedicate this publication to Ghanaians in France, especially the taxi drivers.
Rockson Adofo
Thursday, 23 April 2020