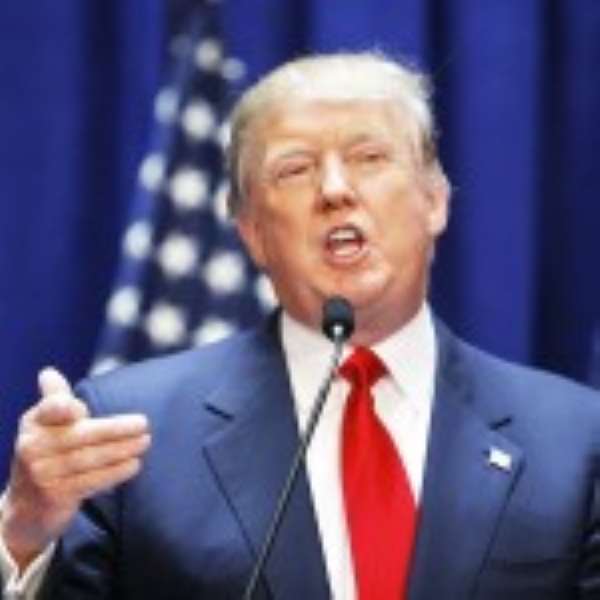 A barrel of US crude oil has dropped to -$31. Effectively, oil companies have ran out of storage capacities due to continuous production but lack of consumption, arising from Covid-19 pandemic; and are therefore paying buyers to lift the product.
Meanwhile, Donald Trump has just announced, in a tweet, that, he is going to sign an Executive Order to, temporarily, stop immigration into the United States of America, to protect American jobs" in the wake of Coronavirus pandemic.
Role of migrants
Ironically, the outbreak of coronavirus pandemic has brought to the fore, the fact that medical systems of most of these highly-advanced countries, including Donald Trump's America, are staffed and managed by 95% doctors, nurses and paramedics of immigrants from Asia, India, Latin America and Africa.
As a matter of fact, the two nurses who stood by the bedside of the British Prime Minister Boris Johnson for 48hours, continuously, in the intensive care unit at Saint Thomas' hospital in London during his critical battle against covid-19, were a Portuguese and a New Zealander.
Strangely, the Brexit policy largely championed by ideological Right to which Boris Johnson belongs, was meant to isolate Britain from mass migration from citizens of the relatively poor European countries and further target those outside the EU.
Indeed, the stone which the builder rejected ended up becoming the foundation upon which the fortress is built.
America First
A similar scenario played, and continue to play out in America since the inception of Donald Trump's administration. In advancement of American self-interest espoused in his AMERICA FIRST MANTRA, Trump cancelled many international bilateral and multilateral trade agreements signed under the Obama administration which he deemed unfair to the US economy.
A good example is the North American Free Trade Agreement (NAFTA); a multilateral trade agreement comprising America, Mexico and Canada. His argument was that American companies were relocating their production lines across the border into Mexico due the availability of cheap labour, which was inimical to the American job market.
He therefore sought for a re-negotiated agreement called US-Mexico-Canada (USMCA) which either prevents American companies from relocating their production lines to Mexico, or, suffer massive tariffs when their finished products are entering the American market.
He also accused Canada of hugely benefitting from unfair trade surplus with US and he threatened to impose counter tariffs on goods entering the American market from Canada. That issue was also renegotiated under the USMCA agreement which replaced NAFTA.
Again, he withdrew from the Joint Comprehensive Plan Of Action (JCPOA), a multinational agreement meant to monitor and prevent Iran from developing nuclear weapons, signed in 2015 by the Barack Obama administration, with the reason being, America did not get a fair deal.
He has cut American financial commitments to other allied Organisations like North Atlantic Organisation (NATO), World Health Organisation etc., because he claims Americans were having a wrong deal.
Domestic battle
This move by Donald Trump therefore fits, perfectly, into his ideological inclination of Realism which places priority on self-interest through military and economic muscle, vividly espoused in his AMERICA FIRST mantra.
Donald Trump is therefore using ideological inclination to, subtly, reap political advantage from an unveiling global crisis by energising his groups of his support base who are currently on the streets of some States agitating against job loses due to lockdown policy by their respective Governors.
These Governors from the Democratic party who are currently facing 'uprising', incidentally, are of the liberal ideological inclination which is asymmetric to the realist theory Donald Trump ascribes to.
So, after picking an ideological fight with China on a turf of global geopolitics, with the World Health Organisation (WHO) as an innocent third-party victim, Donald Trump has now taken the battle to his ideological opponents on home-soil.
ALUTA CONTINUA!!!
Newton-Offei Justice Abeeku
email: [email protected]