The table below shows the number of ventilators for selected countries in Africa (ref NYT/JHU). Quality health system cannot be achieved overnight or through increased healthcare spending during pandemic. Investment in healthcare is essential to the economic and social development of a nation.
Unfortunately, healthcare financing across the continent has not been overly remarkable. There is a school of thought that believes that since the political elites have an alternative by flying out to Europe, North America and Asia for treatment, the public healthcare has been left under-funded to a large extent.
Now with all borders closed and planes grounded, African elite would have to make do with the healthcare system which they have neglected over the years. The average cost of a ventilator is about $35,000. Across Africa, there are more SUV/4x4/V8 vehicles for political office holders than ventilators.
The quality of healthcare is not about the high numbers of ventilators but the healthcare package consisting of trained health workers, equipment, surveillance system etc.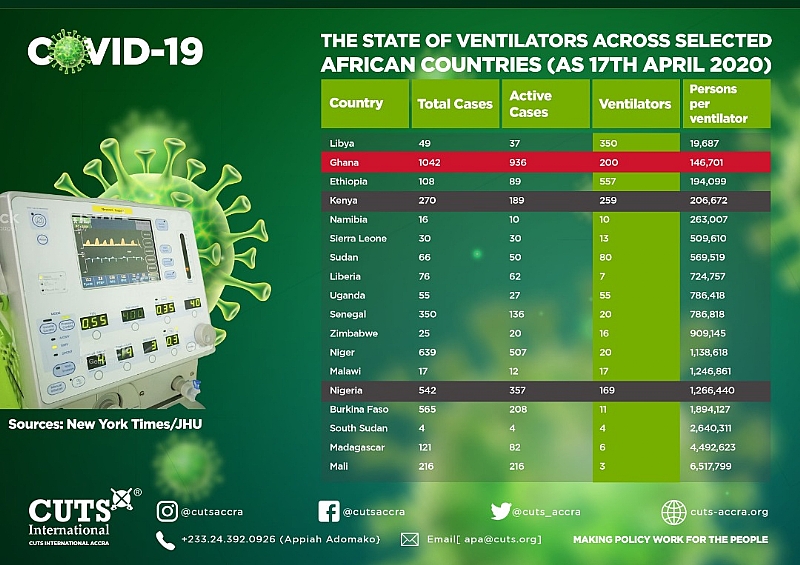 Number of ventilators for selected countries in Africa (ref NYT/JHU)
Appiah Adomako, CUTS International Ghana
www.cuts-accra.org and [email protected]