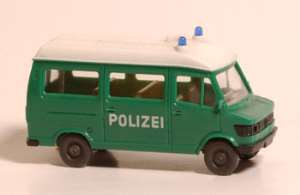 The Chairman of the National Road Safety Commission (NRSC), Mr Cliff J. Aboagye, has advised passengers on long journeys to rethink joining 207 Mercedes Benz buses because they are for carrying only goods.
He said since the country did not yet have the standards for converting 207 Mercedes Benz buses to passenger buses, the most appropriate action was for passengers to decide not to board them when embarking on long journeys.
Mr Aboagye said this at a two-day workshop organised by the NRSC, which brought together governmental agencies, the private sector and civil society organisations in the road sector to discuss the development of the second National Road Safety Strategy (NRSS II) for 2006 to 2010.
He added that information from the Driver and Vehicle Licensing Authority (DVLA) revealed that some owners of the vehicles licensed them to carry goods and later converted them to passenger buses after acquiring the licences.
He said vehicles for passengers, such as the Intercity STC buses, were so regulated that drivers were prevented from driving beyond a certain speed limit.
Mr Aboagye announced the setting up of information centres in all regional offices to enable road users report reckless drivers or those infringing road regulations.
He said the decision was part of measures being instituted to check recalcitrant drivers who flouted traffic regulations, by providing passengers and the public the opportunity to be actively involved in road safety initiatives.
"Passengers who find the driver of a vehicle they board flouting traffic regulations or speeding, can, on reaching any of the information centres at the regional offices of the NRSC, lodge a complaint for the commission to follow up, investigate and cause the driver to face the necessary sanctions," he said.
The Commissioner of Insurance, Ms Josephine J. Amoah, who chaired the function, proposed a system where driver-error-related road traffic accidents would be reflected in the driving licences of offending drivers, which would assist the insurance industry to reward good drivers and punish offending ones.
She added that innovative punishment to serve as a deterrent had to be used by the judiciary for drivers who were caught infringing road traffic regulations, as the current fines charged did not encourage compliance with road traffic rules.
Ms Amoah also recommended the institution of safety standards to guide the conversion of light goods delivery vehicles into passenger vehicles, as well as regulations to facilitate the pre-shipment inspection of vehicle tyres.
She said there was hope for reducing road traffic accidents in the country because the requisite framework and institutional structures for the promotion of effective road safety already existed.
The challenge, she pointed out, was getting all the components of road safety and all stakeholders together to act in co-ordination in order to pre-empt traffic accidents,
" Publicly advocated measures in times of considerable fatalities and fatalities involving well-known personalities can only bring temporary relief and will not have the desired long-term positive impact", she contended.