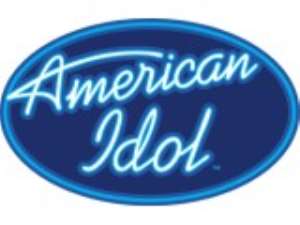 It's the biggest night on the biggest show on TV.
"American Idol," the Fox network's ratings monster, crowns its fifth winner tonight, announcing the results of millions of votes cast by viewers Tuesday night as the final songs still echoed over the airwaves.
Will it be Katharine McPhee, the fresh-faced, sultry-voiced singer from Sherman Oaks?
Or Taylor Hicks, the youthfully gray-haired soul singer from Birmingham, Ala.?
Among the 30 million viewers watching to find out tonight will be hundreds of thousands from Orange County.
We rang up a random sampling of "Idol" fans to chat about the show - what drew them into it in the first place, what they like about this season, their favorite moments and disappointments, and who they think will win.
This is what we've learned.
The Appeal
They watch for a laugh at the dreadfully bad singers spotlighted in the auditions, or to cheer for the desperately earnest who just know they've got what it takes.
They watch for the heartwarming backstories that unfold as the home lives of the contestants are revealed, and vote, vote, vote for their favorites once the latter stages of the show get under way.
Most of all, they watch to be entertained - because, really, that's what it's all about, isn't it, Leo Friedland?
"I don't get emotional about it - it's entertainment," says Friedland, 75, of Cypress, who started watching the show a few seasons ago with his girlfriend.
"You hear a lot of good music, a lot of good singing," he says.
And that's what we heard over and over again - it's simply a blast to watch the show, hear the singers (and the judges!), and have a chance to participate by voting each week for your favorite contestant.
And, as far as addictive stuff goes, it's a wholesome habit.
"I may have missed one of the audition shows, but I've seen every one since," says Cris Robbins, 50, of Tustin. "When I went on vacation in Mammoth, I begged my friends to let me watch 'American Idol.' I think I got them hooked, too."
It's also a family show, where different generations find a common spot on the TV dial around which to gather.
Tina Romine, 56, of Irvine says her daughter got her started. Loretta Oslund, 50, of Irvine says it was her mother back in Alabama who told her about the show.
For Lisa McMains, 46, of Irvine, it was last year, when her daughter Rachel - now 10 - started coming home from school talking about "Idol," that she decided to check it out, too.
"I talked to a lot of the moms of her friends, who were friends of mine," McMains says. "And it seemed like a nice thing to do as a family."
It's also one of the last water cooler shows around in this age of splintered viewership and triple-digit cable channels.
"At work, everybody talks about it," says Romine. "Like on a Tuesday, 'I wonder who's going to do best tonight.' Then Wednesday, you talk about who's going to go off.
"And then Thursday, so-and-so's gone," she says.
"I play golf," says Joyce Robinson, 75, of Newport Beach. "And my girlfriends, we always say - like when Chris (Daughtry) got voted off - we say, 'Boy, I didn't see that coming.'"
Highs and Lows
This season - the fifth for "Idol" - has been one of the strongest yet for quality of the singers and the songs, many viewers say.
"I think they've had the best singers at the end," says Kathy Kellerman, 60, of Tustin. "This season, it's been really hard" to decide who to support. "They were all talented."
As in every season, favorites emerge as the finals unfold.
Lisa Tucker, the 16-year-old Anaheim girl who made the final 12 - but lasted only two more rounds - had little time to establish herself in the minds and memories of viewers.
Other contestants - such as naive country gal Kellie Pickler, big-voiced teenager Paris Bennett and, especially, shaved-headed rocker Chris Daughtry - stuck around long enough to attract fans who miss them still today.
"I thought Chris would be at the end with Taylor," Romine says. "He's got the stage presence, and he can really sing."
Friedland said he was sorry to see Daughtry get eliminated, and Bennett as well.
"I thought that Paris, the 16-year-old, had a very powerful voice," he says. "I felt people thought, 'Well, she's 16, she's got time.' But I was sorry to see her go."
Of course for some, once the contestants start to seem like family, it's hard to say goodbye to any of them.
"I was sad (when Daughtry left), because I really like him a lot," Robbins says. "I get sad when most of them go. I still want most of them to win."
Tonight and After
It's totally unscientific, mind you, but if the fans we chatted with are representative of everyone else who voted last night, well, Taylor Hicks, c'mon down!
The prematurely gray Alabama soul man can sing, sure, but he's also got that X factor that gives people a warm, happy feeling and makes them want him to succeed.
"I liked Katharine (McPhee) at first, and I liked Ace (Young)," Romine says. "But now I prefer Taylor overall, because I think he's so different."
Oslund knows Hicks more by his hair than name, but she's got no doubt about who she's hoping will win.
"The guy with the gray hair, right now he's my favorite," she says. "Because he's consistent. He made a decision that he would stick to his identity."
Robinson figures that with three of the four Idols so far being women, odds are good that Hicks will take it tonight.
But some say that because McPhee is a woman and more closely fits the mold of past Idols, she has a good shot at it.
"I think she should win," McMains says. "I don't know, Taylor has a certain appeal to people. It's certainly very unique."
"Are those people the bigger group of voters? I don't know. But I do think Katharine has just an amazing voice."
Kellerman says that with her favorite gone – Daughtry – she wouldn't decide until after the show Tuesday who would get her vote.
"I am the undecided voter, absolutely," she says. "Why aren't they calling me? Sending me tickets to the show? I don't know!"
Still, who can really tell who will be there when the results are announced tonight?
Leo Friedland doesn't care to guess, because both McPhee and Hicks are so good in his eyes and ears.
"I must tell you, when I first saw Taylor I said, 'This man's an all-around performer,'" he says. "And Katharine, she's a beautiful woman who's very nice to look at, and she's got a very beautiful voice.
"It's hard to tell. I tell you, I think they should have a tie."