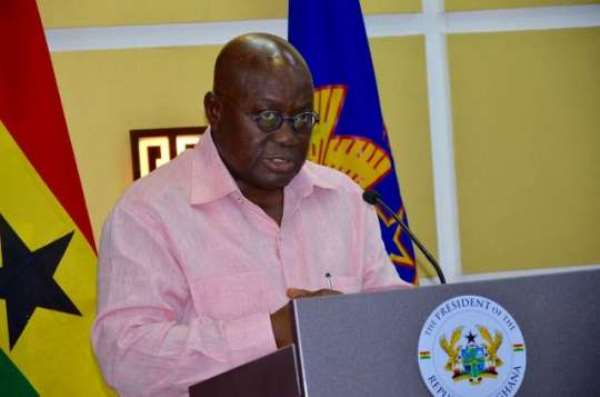 President Akufo-Addo has condemned the spreading of fake news on COVID-19 pandemic by some people as the fight against the pandemic continues.
President Akufo-Addo addressing the nation on the updates on COVID-19 expressed his worry on the spread of fake news on the pandemic in the country.
"I have an unequivocal message for those involved in these despicable acts, put an immediate stop to it, or be held accountable for your actions," President Akufo-Addo warned.
President Akufo-Addo also called for an end to stigmatization against people who have contracted COVID-19 and recovered, "I have noticed, with great concern, the stories of some persons, who have recovered from the virus, now being confronted with another problem, i.e. stigmatization.
...This is not right, as it will rather drive people away from getting screened, tested and treated. The stigmatization of recovered persons must stop because if the virus did not end their lives and livelihoods, the stigma from members of their communities should not."
Nana Addo Dankwa Akufo-Addo observed that "lifting these restrictions does not mean we are letting our guard down. I am demanding even greater adherence to these measures."
---First1News.com || Richard Obeng Bediako