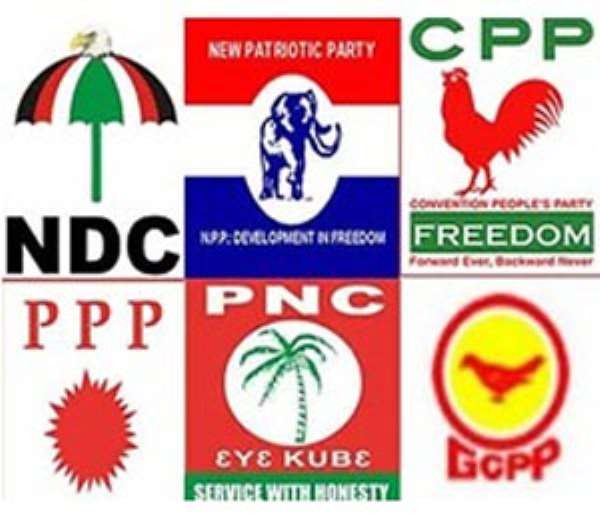 Cape Coast, 18th April. A senior lecturer of the University of Cape Coast, Dr. Anokye, has said that, he has checked the manifestos of the major political parties in Ghana and none of them has pandemic response captured in them. He said, government relief efforts during the COVID-19 pandemic might also not benefit the vulnerable and needy because all that we are doing is knee-jerk, making the government's response difficult. He explained that "our lack of data as a country would make it very difficult for the government to be able to target the poor and assist them in times of crisis and added that people who go for government relief items sometimes are persons who can afford but because it is free they would also want to enjoy".
In responding to a question about COVID-19 effects on the Ghanaian economy, he posited that, COVID-19 is having negatives effects on countries around the globe and is wiping out trillions of dollars of the world economy. Dr. Anokye further explained that if anyone thinks that the economy of Ghana wouldn't suffer just because we have received $1billion interest-free loan, then that person should have a rethink. He continued that "the decision by the government to even go for the loan, should tell everyone that, we are in difficult times because that wasn't part of the budget as read by the finance minister".
He further narrated a story of a woman at UCC Science market who is almost losing all her investment and appealing to the government for help because of the closure UCC. He said, the woman was complaining bitterly appealing to government to come to her aid since she has lost all her investment because all the fish she took a loan to buy have gotten rotten due to the unavailability of students on UCC campus who were her target market. "This is part of the effect of COVID-19 on Ghanaian economy". "The fact that vehicles and persons cannot move means the economy would be affected".
Dr. Anokye said all these when contributing to a panel discussion on the topic" COVID-19 effects on the Ghanaian economy" on GBC Radio Central programme dubbed "Centre Stage'' being hosted by D. C. Kwame Kwakye today Saturday 18th April, 2020.
Prof. Daniel Agyapong head, Department of Marketing and Supply Chain Management of UCC, also contributing to the discussion said, COVID-19 would have some negative effects on the world economy. "Over 6 million US citizens have filed for unemployment benefits but same cannot be done in Ghana because we do not have proper structures and systems," he said. But, was quick to add that coronavirus has taught us a lot of lessons and going forward we must do things differently.
"Eat what we grow, wear what we produce and change our taste". He averred that we cannot continue to behave as we've been doing and government must lead the crusade, by providing funding for our local industries to be able to produce most of the things we need as a people. He praised the government for the measures put in place so far by engaging a local company in the manufacturing of nose mask and PPE's as a good step.
Dr. Anokye on the hand said, there is looming global food insecurity but was quick to add that, the Minister of Agric has said we shall not get to that level and that there would be food during the pandemic. He gave an example that in some advanced countries like the UK that heavily relies on food importation from Italy now has some difficulties and its citizens are faced with food rationing in most supermarkets. He implored the government to as a matter of necessity to support farmers to increase cultivation since we are already in the rainy season to guarantee food availability for Ghanaians.
When their view was sought about the three months free water subsidy on electricity by government, they both said it was good policy but Ghanaians should appreciate that the government is all of us and we shall pay for it someday possibly through the increase of some tariffs to defray the already debt-burdened power producers and ECG and also to recoup some of the loses on water.
In concluding the discussion, they cautioned and encouraged all of us to be careful and abide by all the directives as issued by the government and also strictly adhere to all the protocols given by the Ghana Health Services. "If you have nothing important doing out, stay home" they both said.