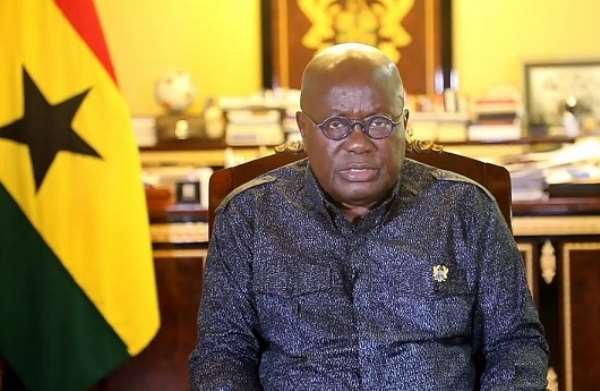 It is in the face of adversity that true heroes are identified. One may argue that heroes are born while others may concur that they are made. Among the good people of Ghana, a hero is one who saves his people from a calamity which otherwise would have led to their complete annihilation. Hence, heroes are celebrated with ballads that transcend generational boundaries. Among the various tribes such as the Ashantis, Akans, Ewes, Gas, Dagombas, Frafras, Bonos etc. are recognised and celebrated heroes whose legacies still linger in the heart and mind of their people.
In political and socio-economic terms, the most recognised figures are those who through timeless contributions led the country to independence. Nowadays, because there are no physical chains to destroy, rather; mental chains, ballads of such heroes remain unsung. Among the few sung today are not spared perceptual inducements interlaced with hatred and prejudice. The norm then is to cascade well-articulated acclaims on bodies that neither see nor hear, thanks to their inertness.
Why wait till the permanent cessation of all vital functions before praises of true heroes are chanted? Not so with me! I have chosen this day to trumpet the munificence of the President of the Republic of Ghana, H.E Nana Addo Dankwa Akufo-Addo for his tactful and thoughtful response to the worldwide pandemic that threatens the very existence of the human race: the novel coronavirus, COVID-19. As at 14th April, 2020, the country has recorded a total number of six hundred and forty-one (641) confirmed cases with eighty-three (83) recoveries and eight (8) deaths.
Prior to the evolution of COVID-19, the world had experienced two coronaviruses; the Severe Acute Respiratory Syndrome (SARS-CoV) of early 2000s, and the Middle Eastern Respiratory Syndrome (MERS-CoV) which circulates parts of the world today. Coronaviruses are a large family of viruses that can cause diseases ranging from the common cold to Severe Acute Respiratory Syndrome (SARS). The obvious connection between these coronaviruses is their likely emergence from an initial zoonotic transmission episode (animal to human). Like SARS, COVID-19 spreads readily from one person to another.
Obviously, there have been quite a number of outbreaks and perhaps, many more to follow but how leaders manage these outbreaks make a difference in the lives of their constituents. The Pulse researchers of the World Bank in their report recommended that African policymakers focus on saving lives and protecting livelihoods by focusing on strengthening health systems and taking quick actions to minimize disruptions in food supply chains...implementing social protection programs, including cash transfers, food distribution and fee waivers, to support citizens, especially those working in the informal sector.
This was summed in a statement made by the President of the Republic of Ghana, H.E Nana Addo Dankwa Akufo-Addo during his routine COVID-19 national address that "we (government) know how to bring the economy back to life. What we do not know is how to bring people back to life," that caught the attention of the international community.
In his bid to alleviate the adverse effect of the pandemic on the socio-economic life of the citizenry, swift measures have been implemented to ensure the practicality of this vision. Apart from the indefinite closure of national borders, a mandatory quarantine and testing of persons who arrived in the country was sanctioned to prevent the influx of the virus; the partial imposition of restriction on movement in identified hotspots in major parts of the country, encouraged social distancing, the abolishing of social gathering and other life-changing measures which were subjected to constant review were put in place.
As a citizen rather than a spectator, His Excellency set the pace of selflessness by donating his three month salary to the COVID-19 Fund that has been established to receive contributions and donations from the public and institutions to assist in the welfare of the needy and the vulnerable in the fight against the deadly virus. This leadership gesture influenced his fellow government officials to follow suit with their donations to the Fund. Religious institutions, financial institutions and individuals also joined by making significant contributions to the fund, not to mention those from global partners of the nation.
In an attempt to sustain and invigorate the economy during and after the pandemic season, he has, through the Ministry of Finance, set up the Coronavirus Alleviation Programme (CAP) to support micro, small, and medium-sized businesses, minimise job losses, and source additional funding for promotion of industries to shore up and expand industrial output for domestic consumption and exports. The National Board for Small Scale Industries (NBSSI), Business & Trade Associations and selected Commercial and Rural Banks, have been directed to roll out a soft loan scheme up to a total of six hundred million cedis (GH¢600 million), which will have a one-year moratorium and two-year repayment period for micro, small and medium scale businesses. Industries, especially in the pharmaceutical, hospitality, service and manufacturing sectors have been assured of 1.5% decrease in the Policy Pate and 2% in reserve requirement with a three billion-cedi (GH¢3 billion) from commercial banks. Electricity bill for commercial consumption has also been slashed by 50% for the period.
To the general populace, aside the constant supply of water and electricity from the Ghana Water Company Ltd and the Electricity Company of Ghana respectively, water bill for the next three months have been absorbed and water tankers both publicly and privately-owned have been mobilised to ensure the supply of water to vulnerable communities; free electricity for persons who consume zero (0) to fifty (50) kilowatt hours a month and fifty percent (50%) reduction for those that consume beyond that; as part of the Coronavirus Alleviation Programme (CAP), whose objective is also to protect households and livelihoods, food items are being distributed in Accra and Kumasi to the vulnerable and needy through NADMO and the MMDCEs, with the assistance of the faith-based organisations.
To our courageous health workers who have dedicated their prised lives to saving the country and humanity at large, he has provided an insurance package for each personnel; a daily allowance to contact tracers; exemption from taxes for the next three months; additional allowance of fifty per cent (50%) of their basic salary for March, April, May and June and the provision of 'Aayalolo' buses to commute them to their various workplace for the entire duration of the lockdown. To ensure our compliance with the directives and guidelines outlined by our health professionals, he has deployed the security services that have been diligently enforcing strict adherence by patrolling streets day and night, conducting surveillance, snap checks and mounting road blocks. And oh, he did not forget that as a country, we have a lot of debris to deal with. In view of that, he being the Commander-in-Chief of the Army joined forces (Police, Military, Fire Service and Prison Service) with the Ministry of Sanitation and Water Resources to embark on desilting gutters, collection and disposal of garbage from homes, public places, markets and vehicle terminals.
Mr President, the spirit behind your remarkable addresses can be liken to a father who smears a painful medicine on the wound of his beloved child not because he enjoys the wail of pains of another but because a necessity has placed a demand on him. I choose this day not whine about what should have been or could be rather; to shower unending praises on you for your thoughtful and heartfelt deed to the people of Ghana. Yes, it is your duty to care for our well-being but a duty so beautifully and effortlessly discharged points to the kind of heart you possess as an individual: a remarkable heart worthy of emulation and adornment.
While studies and media reportage have shown that the road to recovery can be long and arduous, I would entreat the good people of Ghana to take a stand with the President by complying with the preventive procedures laid down and those yet to be recommended. The battle against COVID-19 is a collective effort; the true spirit of Ubuntu and never individualistic. Although, the pandemic hastens to wreak a lot of havoc, it is at this same junction that true leadership is birthed.
Still, the battle is the Lord's.
"Nana, mo ne adwuma pa a wo de boa )man Ghana ne ewiase afana nyinaa.
Esan s3 nkyene nkanfo ne ho nti na mere da wo nnwuma pa adi akyer3 awiase afana nyinaa.
Wakyer3 y3n s3, ampa osuo abo wo man mma de3 nanso akyir3 aw) no de3 womma no nne w)n.
)man Ghana da wo ase, da wo ase. Y3 da wo ase a 3nnsa."
In his words, "Fellow Ghanaians, as I have said before, all that Government is doing is intended to achieve five (5) key objectives – limit and stop the importation of the virus; contain its spread; provide adequate care for the sick; limit the impact of the virus on social and economic life, and inspire the expansion of our domestic capability and deepen our self-reliance."
Clearly, the fight is not over yet but it behooves us to acknowledge that a successful response to the pandemic greatly hinges on leadership, a clear example vividly painted by the strokes of Ghana's Presidential brush in the face this global plague. Today, I sing of a leader who does not see himself as one fighting for but as one fighting with the people he leads in all areas with the aim of containing and subsequently combating the pandemic our world grapples with.