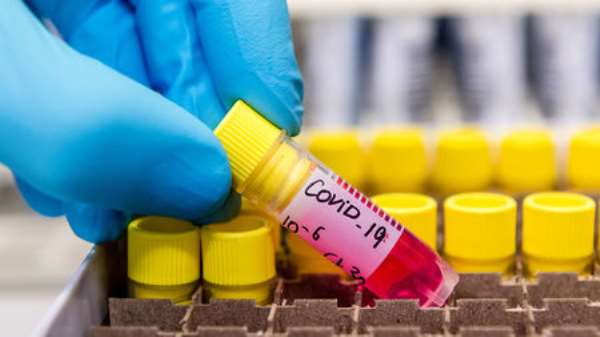 The COVID-19 case has increased to 2M+ globally. The rising death toll is over 145,000, collapsing economies while leaving the most vulnerable without food and shelter. Yet in the wake of the global pandemic, the president of the United States, Donald Trump, has put a stop to the US' financial support to the WHO. Trump justifies halting aid to the WHO on claims that it is "China Centric." It raises enormous questions about the ability of the WHO to curb the virus at a time with insufficient funding with the proliferation of a virus to which there is no cure. This, given the escalation of the situation, gives no hope for our ability to overcome the virus.
Environmental sustainability has been a daring concern for global policy makers and institutions over the last two decades. Since the industrial revolution, there has been more depletion in the atmosphere, accompanied by a massive environmental degradation than any other time in human history. Sea levels are rising. The amazon is on fire. Glaciers are melting. Species necessary to maintain vibrant ecosystems are facing extinction. Cities are being wiped off in coastal areas by routine flooding. All these and many more are happening because we refuse to stop for once and realize the interconnectedness of our environmental, social, and economic systems.
Th rush for economic recovery that accompanies this pandemic and shutdown may seem unprecedented- something certain to undermine or reverse our collective progress in an effort to save the human race from potential extinction. Factories and automobile industries shut down by this crisis will have to scale up production in an attempt to recover losses incurred over the course of the pandemic. The externalities that result from these economic profiteering will have long-term environmental consequences we may not be able to handle within our lifetime- thus endangering posterity's ability to inhabit a clean, green and sustainable planet.
General impact on humanity
Before today, scientist meanwhile researched and established that anthropogenic (human-related) activities contributed almost entirely to the variability in our climate for the past hundred years. In October of 2018, the Intergovernmental Panel on Climate Change (IPCC) published that the earth was getting warmer by 0.2°C per decade. This unprecedented rise is accurately projected to cause unprecedented flooding, as a result of high sea-level rise, leaving coastal habitats vulnerable to extinction. It will also lead to famine, caused by severe drought in tropical regions, that could potentially leave millions without food, and other potential threats to our human existence.
Impacts on Sub-Saharan Africa
The impacts will be felt differently across regions. Sub-Saharan Africa, home to a good number of the poorest and most vulnerable people in the world could be adversely affected. The rapid increase in population globally is putting intense pressure on the natural environment. According to the UN's world population project of 2019, more than half of the rise in population globally between now and 2050 will take place in Africa. The population of Sub-Saharan Africa (approximately 950 million) is projected to double within this time-space. This will pose more pressure on the already degrading environment. The irony is that the region is home to most of the world's undernourished, disease-ridden, poverty-stricken, and under-capacitated people (FAO, IFAD, WFP, 2015). The corresponding agricultural productivity to sustain such growth is underwhelming. The region relies almost entirely on importation from Europe and Asia for sustenance.
As the Coronavirus pandemic ravages the entire globe apart, the FAO in its recent publication of February, 2020 reveals "Supermarket shelves remain stocked for now, But a protracted pandemic crisis could quickly put a strain on the food supply chains, a complex web of interactions involving farmers, agricultural inputs, processing plants, shipping, retailers and more." The supply chain being affected by this ongoing crisis further deepens the economic and social woes that linger the world in general and Sub-Saharan Africa in particular.
Major reason for this increase
Fossil fuel consumption for energy, transportation, and mechanized agriculture production are major contributors to this greenhouse gas emission. We have been warned recently as well by scientist that we may reach a point of "no return" given current trend of GHGs emission.
Going forward, emission must be sliced significantly to have a temperature rise of less than 2.0°C within this century. So far, the most significant institutional effort recently in this drive has been the Paris Accord of 2015, adopted and rectified by about 190 countries. It is hoped, as per this agreement, that renewable should account for at least two-thirds of global electricity supply by 2040. Much has not been done or achieved since this adoption. The US, one of the biggest polluters, 14.6% GHGs emission as of 2017, second only to China 27.2%, has for reasons known only to Trump not being supportive of this agreement. Something that undermines the purpose of the agreement.
Now that we have COVID-19, experts say emission is at its lowest since the industrial revolution- thus sparkling a sigh of relief for most climate advocates. China, world's biggest polluter (owed largely to US shipment of jobs there for low wages), has over 25% reduction in pollution due to the lockdown. New York is experiencing over 50% reduction in emission. As a climate activist, I am hesitant to celebrate the current reality that pollution has plummeted- primarily as a result of the lockdown in the global economy orchestrated by the pandemic. History reminds us that lowering emission has been associated with disease outbreaks times without number. It is a natural cause that makes less emission a compulsion. The reality is that it's always been short-lived. When the crisis is over and the dust settles, when factories reopen, and begin business as usual, the only thing that matters then would be who bounces back the soonest, for the struggle from the cradle of human civilization has and will continue to be for dominance. By this, the rebound is catastrophic. The rush for economic recovery necessitated by the outbreak produces more pollution than ever. You find out that even the monies needed to fund the achievements of agreements such as the Paris Accord will have to come from the biggest polluters- funny.
Conclusion
It is clear that COVID-19 is a crisis of global proportion. Conditions produced by it, especially those of lowering emission should not be celebrated because it's like said above, short-lived. To accomplish not "zero emission", because that is delusional, but lower emission and ensure a carbon neutral electricity scenario in an effort to save our one planet, it will require more structural adjustments. By this, our ambitions must align with our desires to investments in clean and renewable energy, mandate the inclusion of climate education in at least secondary school curriculum to beef up the awareness side of the coin, and bigger nations, also the biggest polluters must be willing to commit themselves to universal initiatives and pay their fair share. A clean and green planet for posterity and us is possible.
By: Ansumana Abraham Bility
A final year student majoring Natural Resource Management with special concentration in environmental studies; Cuttington University
Founder and CEO, Conserve-Liberia Inc.
Tel: +231886119818
Email: [email protected]