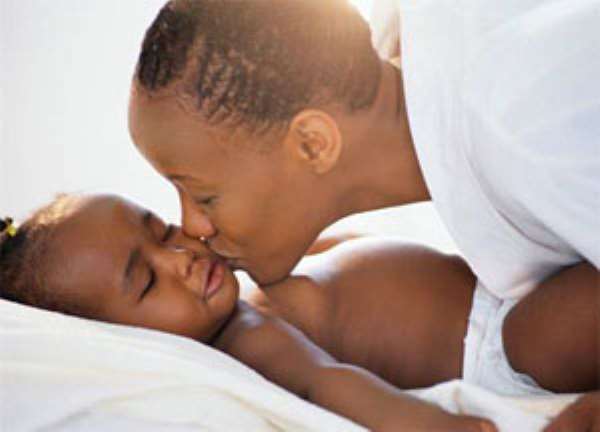 Once upon a time, after nine solid months of hectic ordeals, the labour ward was finally in severe tension. Mum was lying down helplessly unless for that from God, battling for her life and yours( her beautiful baby). A day had come for her to introduce you into the world to feel the freshness of air, the brightness of light and many more.
She was lying flat on her back with her legs wide opened. The doctors at the scene were moving to-and-fro, doing their best – tirelessly and relentlessly – to see you out. A little while later, you finally landed into the living world. She welcomed you with lovely smiles coupled with tears of joy, as she embraced you tightly to her chest.
The journey had begun…
Fast forward to some few seconds after your arrival, the first thing you fed on was a part of her – breast milk. She had to feed you with that thick, golden yellow milk (colostrum), enriched with loads of nutrients, to make you strong and sound. A whole slew of individuals at the scene said her "Hey…", with dismay correctly drawn on their faces, "…you shouldn't feed this child with this dirty liquid; it's so sticky and unhealthy". Given your health, she never listened to them as she knew the benefits you'd get from that first milk.
A lot of loved ones and well-wishers congratulated and welcomed her home for having introduced you into the world. Nonetheless, a handful of them aided her in your upbringing. Even more probably, she suffered the pain of your upbringing alone. She did all the "Elephant father's job", as the Hausa man would say – ranging from bathing you, dressing you up, feeding you and making sure you were always fine – without a salary from anyone.
When morning comes and you don't "spend a penny", she never felt okay. Until you had taken your breakfast, it would never appear to her to take one for herself. During times when you were sick, her heart palpitated and she stood by you until God's glory found you. All these continued until you reached school-going age.
Albeit she was uncomfortable with leaving you in the care of others to be taken to school, she had no other plausible option, as making you a better person through education was a paramount mania to her. She cried when you left her for school, the first day, and smiled when you( her everything) returned home safe.
As a results of all the above, here you are today. Aren't these enough reasons for making her " The Primus Inter Pares" in your world? They are, unequivocally.
Even though I've never been to a labour ward to witness what our mothers go through, I can give an account of what happens there, out of ever being an eye witness to a sheep in labour in my house.
It was a sunny afternoon when I sighted a sheep in labour in my house. The scene was so pitiful and tragic. The sheep was lying helplessly and screaming constantly, ostensibly out of pain of labour. A little while later, it managed to deliver the first lamb. It continued screaming until fast forward to about thirty minutes or so later, it delivered the second lamb – howbeit, lifeless. Only one lamb survived. I watched quietly in consternation and asked myself in silence " Is this similar to what happens to our mothers in labour wards?"
Given all the above, I believe you'd not hesitate to say "God bless our mothers and all other women yet to be mothers. Amen".
AUTHOR: MOHAMMED EZZIDEEN YAKUB[UHAS - MEDICINE LEVEL 100].
POWERED BY: EDUPACT.