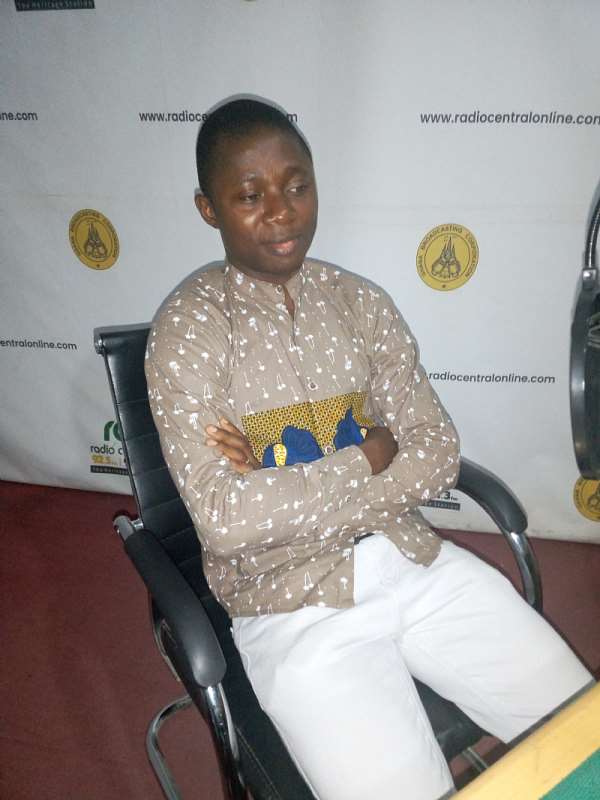 A German-trained Experimental Pathologist Dr. David Larbi Simpong has said that, it would be very expedient for us to show Love to COVID-19 patients because the Plasma of recoverers could be vital in the fight against COVID-19.
Dr. Larbi Simpong averred that, it is documented in China that, the Plasma of recoverers of coronavirus when given to infected victims aided in their recovery. If we stigmatise those who have COVID-19, and they recover, they may not donate their plasma to help other victims" he added.
He was speaking on "Wɔnfrɛ Yie" on GBC Radio Central today, 18th April, 2020 hosted by D. C. KWAME KWAKYE.
When asked what he thinks about government measures so far in combating coronavirus, he outlined three main things that has happened in Ghana that demanded commendation. First, the government's decision to close all borders was in the right direction because as the time Ghana government took that decision most developed countries had not implemented such measures. Second, he was pleased with the testing regime of government and encouraged all Ghanaians to remain calm and not to be scared of our increasing numbers. He continued that, the more we tested the more we might discover more victims which was better than a situation where less people are tested and few cases are recorded. That doesn't auger well for anyone. He added that in a situation where over 50,000 people have been tested and have a recorded cases of over 600 cases wasn't too alarming.
The third reason he spoke about which he felt government had done well was the work done by West African Centre Cell Biology of Infectious Pathogens (College of Basic and Applied Sciences, UG) working in collaboration with the Noguchi Memorial Institute for Medical Research to sequence the COVID-19 virus.
Responding to a question about how that sequencing was vital to our country's fight of COVID-19, he said, sequencing helps to understand the nature of the virus, hence very crucial in the management of the virus. When asked as to whether the COVID-19 virus in Europe could be different from Ghana, he answered that "viruses have the ability to change their nature to able to survive in different environments and so when vaccines are developed elsewhere it might not be efficacious in Ghana. The sequencing done in Ghana indicates that the virus is over 92 percent same as those found elsewhere. The implications of the is that if any vaccine is developed elsewhere, same can be used in Ghana.
When asked about his views of Ghana's situation as compared to elsewhere, he implored on all Ghanaians to help in these difficult times by adhering to the governments directives and measures and that is the only way we can succeed as a people in fighting this common enemy. "Countries that have done total Lockdown have systems that support that. We don't and this is what can be done in our situation". He continued that, "we can only succeed if we are all truthful and law abiding".
Dr. Larbi Simpong further said that, one major challenge he has identified with our fight against COVID-19 is the stigmatization of victims and making quarantine centres appear as prison yards". "If someone is quarantined in a facility and you pass by that place or live in that vicinity, you shall not be infected with Coronavirus". He explained that, monitoring the media it appeared as if quarantine centers were prison yards where citizens do not want to have anything to with it. That wouldn't help our course and can debar others from voluntarily going for testing and if this continues, then our fight against COVID-19 would be very difficult.
In concluding the conversation, he admonished Ghanaians not to stigmatize but rather show love to patients and assist them when necessary. He added that if we decide not to allow some places to be used as quarantine centres, then what happens "if you also get infected" he questioned? Dr. Larbi Simpong posited that, in his view irrespective of the number of cases that Ghana would record, a greater number of victims would recover and go home while the mortality from COVID-19 would be very insignificant.