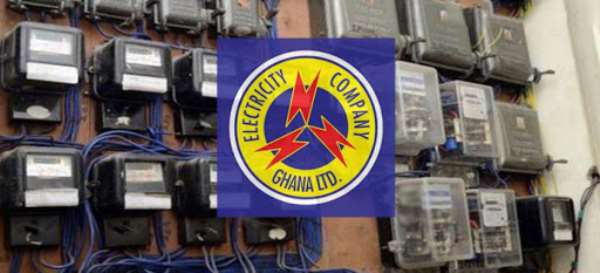 Some 87% of Ghanaians divided into Residential, Commercial and Industrial Customers are hooked unto the national electricity grid in Ghana.
The final power distribution chain is carried by the Electricity Company of Ghana (ECG (, the Volta River Authority (VRA) and the Northern Electricity Distribution Company (NEDCo), all located strategically to off take and serve particular regions and commercial concerns.
The COVID 19 power relief package announced by the president Nana Akufo Addo covers two categories of people.
Life line consumers are defined by the Public Utilities Regulatory Commission (PURC) as customers who consume between 0-50kilowat power per month.
A typical lifeline customer uses one television set, two lighting bulbs, a table top fridge and a fan, for limited hours per day.
All lifeline consumers whose tariffs are already subsidized will have their electricity bills for April, May and June absorbed in full by government using the March bills as benchmark.
Non Lifeline customers will have their bills within the same period slashed by half and the excess absorbed by government using March bills as benchmark.
ECG Customers
Out of the 4.8 million electricity meters in Ghana, the Electricity Company distributes power to 1 million meters.
24.7% of ECG's total customer population are lifeline consumers who will enjoy up to 8.5 million Cedis per month as tariff wavers.
Government will have to allocate 235.4 million Cedis per month to absorb 50% of the full cost of Non-Lifeline Consumers on ECG meters.
In effect, the total amount of government subvention for all ECG customers for the three months is 732 million Cedis.
NEDCo Customers
For NEDCo., government is estimated to set aside 10.1 million Cedis per month for 569thousand lifeline customers.
These lifeline customers who will be enjoying a total of 32 million Cedis for the three months form a whopping 60.67% of NEDCo''s customers.
For the 369,000 non lifeline customers on NEDCo, Government is spending 36 million a month, totaling 108 million for three months.
In effect, government is paying a total relief fund of 141 million Ghana Cedis for all customers receiving power from NEDCO alone for the months of April May and June.
VRA customers
For the Volta River Authority (VRA) government is allocating a financial relief package of 55.5 million per month equivalent to 166.4 million for the three months.
Twelve mining customers on VRA meters will have 50% of their bills amounting to 42.4 million per month and 127 million for the three months, absorbed by government.
Alluminium smelting Giant, Valco will have same relief of 4.8 million Cedis per month equating 14.4 million for the three months absorbed by government.
The electricity component of the cost of production for other manufacturing companies like Aloworks, Diamond Cement Limited, Savanna Cement Limited and Enclave Power Limited will also be slashed by half.
This will see the VRA submitting bills of 7.9 million Cedis per month, totaling 23.7 million Cedis on behalf of these companies to be borne by government.
In total, government is expected to spend a total of some 1 billion Cedis covering a total population of 4.8 million meters across Ghana as its relief package to 87% of Ghanaians as COVID 19 relief.
Table Showing a breakdown of 1,039,500,000 COVID 19 Electricity Relief:
| | | | | |
| --- | --- | --- | --- | --- |
| Distribution Company | Category of Customer | Payment for 1 month GHc: 000,000 | Payment for 3 months GHc 000,000 | Total GHc 000,000 |
| ECG | | | | |
| | Lifeline | 8.5 | 25.5 | |
| | Non Lifeline | 235.4 | 706.2 | |
| | | | | 732 |
| NEDCO | | | | |
| | Lifeline | 10.1 | 32 | |
| | Nonlifeline | 36 | 108 | |
| | | | | 141 |
| | | | | |
| VRA | | | | |
| | 12 mining companies | 42.4 | 127 | |
| | Valco | 4.8 | 14.4 | |
| | Aloworks | | | |
| | Diamond Cement | | | |
| | Savanna Cement | | | |
| | Enclave Power Ltd | | | |
| | Sum | 7.9 | 23.7 | |
| | | | | 166.5 |
| TOTAL GOVERNEMNT RELIEF | | | | 1039.5 |
Ivan Heathcote - Fumador