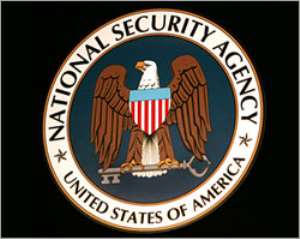 A US civil rights group is launching a campaign to demand an investigation into phone companies which participated in government tapping.
On its website on Tuesday night, the American Civil Liberties Union (ACLU) said it was demanding action at the Federal Communications Commission (FCC) in Washington and in 17 states.
It was to advertise the start of its programme, the Don't Spy On Me campaign, in newspapers across the country on Wednesday.
The campaign urges Americans to go to an ACLU website to add their names to complaints being filed with the FCC and with state utility commissions, to show there is a large body of people upset by the sharing of their records.
In a letter, the ACLU said recent inconsistent statements by phone companies showed the need for an independent entity, such as the FCC, to investigate allegations that telecommunications companies illegally co-operated with the National Security Administration (NSA) to collect calling information patterns on Americans.
On Tuesday, Kevin Martin, the FCC chairman, said in a letter that the agency did not have the power to review classified information, according to Ed Markey, the ranking Democrat on a House telecommunications subcommittee.
Martin, a Republican, wrote in a letter on Monday: "The classified nature of the NSA's activities makes us unable to investigate the alleged violations discussed in your letter."
Markey asked Martin last week to investigate reports that AT&T Corp, Verizon Communications Inc and BellSouth Corp shared telephone call records about tens of millions of Americans with the NSA.