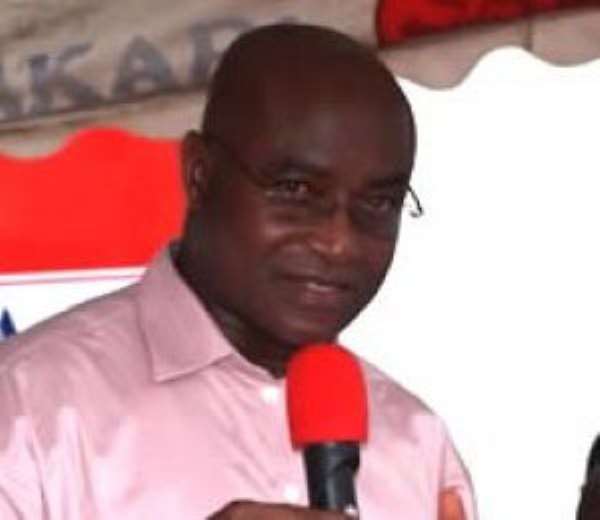 The Majority leader of Ghana's Parliament and Minister of Parliamentary Affairs Hon. Osei Kyei Mensah Bonsu has bemoaned over the increasing 'sinking' image of the country's Parliament in the face of alleged bribery scandals under the fourth Republican constitution practice.
Though all the mirage of the scandals has all proven to be unsubstantiated, the Suame Member of Parliament maintained that the image of the august house has never remained the same adding that it was time the Legislative arm of our constitution was purged from corruption.
According to the Affairs Hon. Osei Kyei Mensah Bonsu, the House has suffered from wild bribery scandals from the public and some Members of Parliament in the past but said thorough investigations by committees to look into the allegations were later proven to be untrue.
The U.S. Securities and Exchange Commission earlier this week charged Mr. Berko who is a former banker at Goldman Sachs Group Inc, for "orchestrating a bribery scheme" and arranging at least $2.5 million in bribes to be paid to Ghana government officials and also bribing Members of Parliament. The payment was allegedly made to gain approval for a client's power plant project from "2015 through at least 2016," according to court documents from New York.
But speaking to Captain Koda on OTECFM'S NYANSAPO morning show and monitored by Asante-Yeboah Benedict on Thursday, April 16, 2020, the Majority leader called for an establishment of a bi-partisan committee to investigate the scandal urging that it was too early to accuse or exonerate individuals and institutions mentioned in the allegation.
He observed." I support calls for an establishment of a bi-partisan committee to investigate the issue but my fear is the over partisan nature of the public where everything is always politicized. I am not saying someone is guilty or not but I expect the individuals to exonerate themselves. We all know that MPs who are accused at all times are exonerated but this is the novelty of scandal because in most cases they do not exchange cash and it makes getting evidence difficult."
Hon. Osei Kyei Mensah Bonsu touching on the Free Food distribution by some Members of Parliament, he called for immediate stoppage of the practice since he said the government is adequately funded to provide the services.
"I won't subscribe to this practice because the government has been provided with a reliable data from the Ghana Statistical Service to feed the 400,000 vulnerable from Accra, Tema, and Kumasi where the lockdown is in force. I think the MPs are not mandated to render that service and those doing that must stop immediately", he opined.
OtecfmGhana.com || Asante Yeboah Benedict