Schools crack down on inappropriate blogs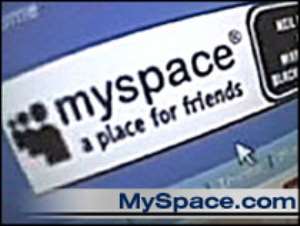 Illegal or inappropriate blogging or social behavior over the Internet is now a violation of District 128's student code of conduct at both Libertyville and Vernon Hills High Schools and can lead to denial of extracurricular student privileges.
The board of education of Community High School District 128 approved the revision Monday night without dissent before a packed house of media, parents and students at Vernon Hills High School. It is one of the first such school board policies in Illinois to address some of the risque social mores students frequently encounter when surfing Internet blogs and various Web sites designed to attract children.
Like many other schools, the district requires a certain standard of conduct from students in order to participate in athletics, fine arts or extracurricular activities. Signatures from both a student and parent bind them to honor the Student Code of Conduct. Nearly 80 percent of the district's 3,200 students are involved in one or more of these extracurricular activities.
Two students agree with policy
The newly amended policy approved Monday night consists of a simple sentence. It reads: "Maintaining or being identified on a blog site which depicts illegal or inappropriate behavior will be considered a violation of this code."
The subject arose from a biannual review of the student code recently carried out by the board's Program and Personnel Committee.
Most in the audience were in agreement with the new policy. Only parent Mary Gramer, who has a child attending Libertyville High School, expressed some concern.
"As parents we have the obligation to police our children while they are on the Internet. It is not necessary that the school board do this also," she said.
However, Prentiss Lea, associate superintendent who chaired the review, disagreed, saying the district also has an obligation to preserve a sense of Internet security and safety for its students. While the language may be new to the codes, the concept of disciplining students who participate in illegal or inappropriate behavior is not, he indicated.
Reinforcing the board's position were comments made by the two student school board representatives, one from each high school. Tom Engstrom, a senior at Libertyville High School, said he supports making students accountable for their Internet blogging actions. "The Internet is in the public domain and if used improperly can be potentially dangerous to some," he said.
Jeff Boucher, a senior and student board representative from Vernon Hills High School, said he, too, favored including the revision.
Lea pointed out that the district is not prohibiting students from using blogs, nor is it the district's intention to routinely monitor student Internet bloggings.
"Rather, we hope students will think about the consequences of using their personal blogs appropriately," he said.