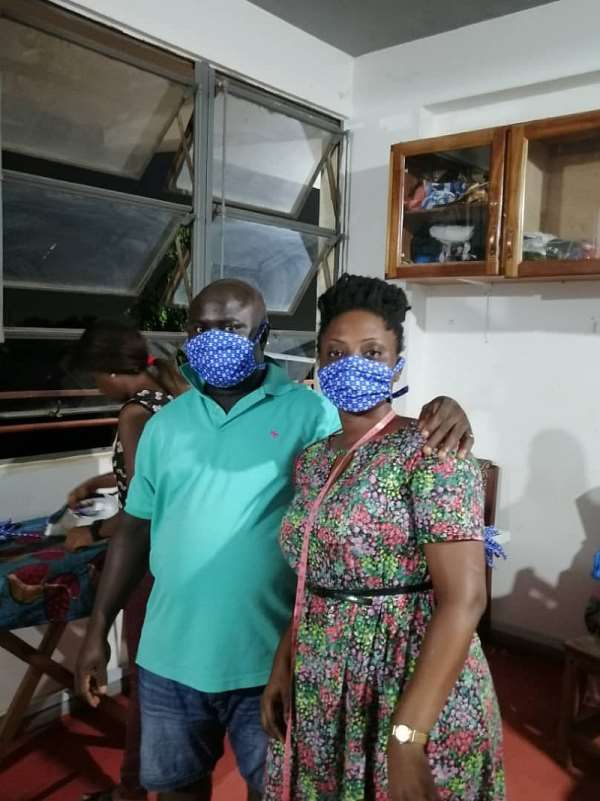 The lack of face masks in Ghana and the world is one of the major challenges associated with the spreading of the coronavirus. Medical professionals need them, as do members of the general population who are either infected or at high risk of contracting the coronavirus.
To help with the shortage,the Amansan Skill Training Institute(ASTI) a COVET accredited institution typically known for training apprentices and master craftsmen in cosmetology, textiles, and garment has reprioritized operations and is expanding its production unit to make medical supplies like face masks amid the ongoing spread of the novel coronavirus.
The institute shift in production reflects a dire need for even the most basic protective equipment here. Like Ghana, most African countries have little experience manufacturing medical supplies, instead of relying on imports from China and foreign aid.
But as the coronavirus spreads more widely on the continent, African governments are coming up against stiff competition from heavily industrialized economies in bids for masks and other gear. Some are relying almost entirely on donations made by Chinese billionaire Jack Ma, who has shipped 6 mil-lion masks to Africa, in addition to huge numbers of gloves, swabs, protective suits and even 500 ventilators.
"This is an unprecedented time, companies with the ability to innovate and provide resources to make a difference are needed now more than ever we have to help," Amansan Board Chairman Maxwell Kofi Ju-mah."Community isn't defined just by physical proximity; it's coming together in a time of need to act in the interest of the greater good."
Maxwell Jumah noted that the materials approved by the World Health Organisation for making the face masks are non-woven and include polypropylene materials No. 17 and Polypropylene No. 20.