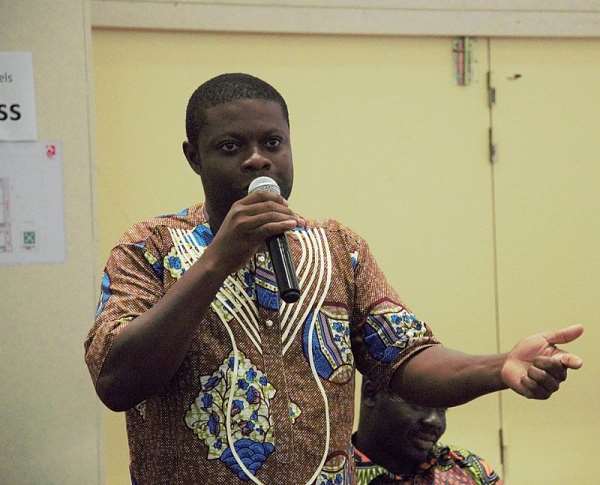 As many countries particularly those on the African continent implement series of interventions to mitigate the adverse social and economic impact of the COVID19 pandemic, farmers, farmworkers and everyone else in the food supply chain should have been identified as an "Essential workers or key workers".
Now is not the time to say "we told you so", it's a massive wake-up call to government. For far too long, we have failed to appreciate the crucial importance of farmers in supplying the nation's food. The Government of Ghana is making available funds and other forms of stimulus packages to institutions and some frontline workers leaving farmers out.
Let's analyse our priorities in these trying moments and identify the crucial services; it's Health, Food, Water and Electricity. The richest country in the world is advancing support for smaller holder farmers and making other facilities available for them. What's the strategy for Ghana? I am asking.
The government launched the Ghana Zero Hunger Strategic Review Report, aimed at ensuring the realization of Sustainable Development Goal No. 2 which will help the country chart a sustainable path to ending hunger, food insecurity, and all forms of malnutrition by 2030.
I am aware that Ghana was the first country on the African continent to attain the Millennium Development Goal No. 1 of halving poverty and hunger, for which the country received an award for reducing the level of its malnourished population from 7 million in the early 1990s to less than 1 million today; is that true?.
The United Nations' Food and Agriculture Organization (FAO) a few days ago warned that the global coronavirus pandemic may trigger a "looming food crisis."
While emphasizing that disruptions to the food supply are currently "minimal" and that "there is no need for the world to panic," the FAO said that the global food system is likely to be affected over the next several weeks by the impacts of the COVID-19.
The FAO said that border closures and disruptions to global trade are already creating logistical bottlenecks and that quarantines and shelter-in-place ordinances are keeping farmers and food processors from processing agricultural products, particularly fruits and vegetables.
Shortages of farming inputs like fertilizers and veterinary medicines can further impact food production. All of these factors are likely to cause disruptions in the food supply chains in April and May. The disruption to the supply chain we have witnessed shows just how complex and fragile things are. Already we have seen great market volatility. The cash crops trade, in particular, has been hard hit by cancelled export orders, the loss of foodservice sales and border closures. As the crisis develops, there are serious questions about the whole food supply chain's ability to cope.
Firstly, labour shortage; One of the biggest challenges is going to be labour especially in the horticultural sector, where the soft fruit season gets under way soon. There should be a fundamental shift in the way the supply chain functions. What are we doing for smallholder farmers in Ghana? Is it enough? Is it working? Can we survive if the pandemic continues for another 5months?
Also, shortages of farming inputs like fertilizers and veterinary medicines can further impact food production in Ghana; is MOFA thinking about that?
I know the government is making considerable efforts to keep businesses afloat with a range of support measures for the employed and self-employed; what about the smallholder farmer?
COVID19 Recommendations to Government
I, therefore, suggest the government takes into consideration the following recommendations as we all help fight this global Pandemic:
Firstly, farmers, farmworkers and everyone else in the food supply chain should have been identified as "Essential workers or key workers". I did not hear any plans for farmers. What is crucial in these trying moments is our Health, Food, Water and Electricity. Some individuals may die out of hunger and not of the pandemic if we are not careful. Smallholder farmers must be treated as essential workers in these trying moments.
Secondly, the planting season is beginning we need inputs like fertilizers, seeds, pesticides and veterinary medicines delivered as early as possible; that can further impact food production in Ghana, but any insurance package for the smallholder farmer?
Thirdly, it's time we go back to the drawing table and consider improved technology as a key tool to help deal with agricultural challenges in the country i.e. irrigation, Hybrid seeds, and Genetically Modified Organism (GMO) technology.
Also, we have to encourage Green House operators to produce more food for national consumption and storage.
Lastly, it's time to help farmers with farm machinery it will boost yields across the country. We need more extension officers. It's also very important and must be now.
Conclusion
This is the time to announce "local content policy into our diet and Eating style", don't give funds to companies to import Wheat, Sausage, Frozen Chicken, Alcohol, Cigarettes, and Rice.
Let's use this opportunity given to us by the COVID19 challenges and alter the "Economic Destiny" of this great country for good. We have a long way to go as a county but the time to start taking some drastic measures is now.
I am pleading with all farmers to adhere to all precautionary measures and stay safe, this is the time our beloved mother Ghana needs us most. God bless Ghana
About the Author:
Quainoo Reuben is an Agriculturist, Project Management Professional and a Journalist with cross-platform experience working with Radio, Newspaper and Online platforms and received 2019 Outstanding Journalist in Agriculture Reporting by Ghana Chamber of Agribusiness.