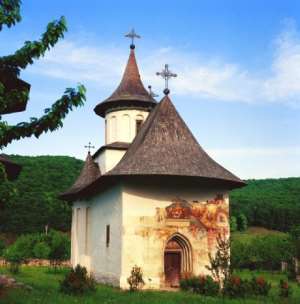 The Paramount Chief of the Anfoega Traditional Area, Togbe Tepre Hodo IV, has expressed concern over the rate at which churches are mushrooming in the country, saying the trend is very disturbing.
"Unlike the orthodox churches which are supportive of national development, these latter-day churches preach nothing but fanatical messages which can only divide society," he said in an interview.
Togbe Tepre Hodo said although the constitution guaranteed freedom of speech, there was now the need for the government to take a firm stand to regulate the activities of "some of these churches" to save the broader interest of the citizenry.
For instance, he wondered how a garment manufacturer could give up his business and donate his factory to a church to use as a place of worship just because he had become born-again.
Togbe Hodo also cited instances in which the leaders of such sects split up marriages with their divisive messages.
"Besides, some of these churches operate everyday for 24 hours to the neglect of productivity," he added.
Togbe Hodo, who is a private legal practitioner, said some of the new sects had no sense of direction, because their primary focus was money.
According to him, some of the sects had also infiltrated the higher institutions of learning, and "turning our university campuses into Bible schools".
The paramount chief pointed out that success was the product of hard work, adding that those students who prayed all day long without studying would definitely fail their examinations.
Togbe Hodo, known in private life as Mr Charles Hayibor, urged the government to take steps to ensure that the new sects were registered as a first step towards monitoring their activities.