GIA holds conference to salvage image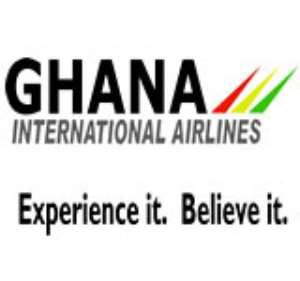 Officials of the National airline, Ghana International Airlines hold a news conference this morning in an attempt to salvage its sinking image and explain ways of resuscitating itself from going bankrupt.
But there are more questions from Atta Brown:
1. Contracts with Ryan for aircraft and with Radixx for distribution system
a. Who arranged and signed these contracts?
b. What is the cost of these contracts?
c. How was the selection done, is there evidence of a transparent evaluation process and what due diligence checks were conducted?
d. What is the nature of Albert Vitale's previous involvement with both Ryan and Radixx? To what extent did he act as an agent for them while still under the employment of the airline
e. Did Albert Vitale illegally and without approval, create low fares for specific travel agents during the Christmas peak?
f. How did the wife of Albert Vitale, Miriam Vitale become an administrator of the airline's Radixx system with extensive and over riding access?
g. After the termination of his appointment did Albert Vitale fraudulently and illegally use the Radixx system to issue tickets including one for a former senior government official who was subsequently denied boarding at the airport and the matter reported to the police?
2. Radixx is said to be full of security loopholes and flaws which are being exploited by travel agents, including Polani Travels, an agency with very close ties to Albert Vitale. Revenue lost from these fraudulent activities is estimated to be over a million US dollars.
3. What happened to the several thousand dollars of tickets sold online which could not be collected because the airline had no merchant account? What happened to the merchant account promised by Albert Vitale? Why did he set up that system and why did he authorize the sale of tickets online without a merchant account?
4. The Radixx interface has been plugged-in and badly configured to this website. How come Albert Vitale assigned responsibility for this task first a fresh college graduate from the US who confessed to have very limited experience in this field
5. Contrary to company regulations and standard practice Albert Vitale single handedly sign a contract with Gold Coast Travels, the operators of FlyJet, without any financial cover or guarantee. The deal went back and accumulated a debt of over $100,000 within 2 months. Has Albert Vitale accounted for the debt which still remains outstanding?
6. Subsequent to this, did Albert Vitale unilaterally gave a travel agency in the UK, Ghana Express, access to Radixx without going through the due process and then enabled his crony at Fly Jet (Gold Coast Travels) to sell illegally on this new agency? Did this result in another outstanding and potential debt of over $40,000?
7. To cover up this negligence and malfeasance did Albert Vitale illegally offer the Travel Agency, Ghana Express, an incredulous commission of 21% on every ticket sold?
8. Who owns the airline's website? Why was the domain name (DNS) registered under the name of an individual (connected to Albert Vitale)? Why were steps not taken to register GIA related domains such as flygia.co.uk in spite of suggestions to Albert Vitale to do so? Why is another such domain is registered in the name of Sean Mendis. ( For more information on this please check www.betterwhois.com)
9. Was it the case that for 3 months Albert Vitale could not arrange a UK phone number for customers to call in spite of several assurances and undertakings made to that effect?
10. The entire IT infrastructure designed and implemented by Albert Vitale has been described as one chaotic puzzle. Who approved the plan and its execution?
11. Is that plan available for review, does it spell out specific deliverables, timeframes and cost? What was the total set up cost? How much has been spent so far and how much as been done to date?
12. Was it the case that key members of the certification team refused to work with Albert after they raised questions about his abilities and emotional stability?
13. Among the reasons that drove Brian Presbury to write to terminate Albert Vitale's contract is the fact that he had failed to deliver on all key areas in spite of his very high salary of $225,000, plus a resettlement allowance of $25,000.
14. On April 27, 2006, barely 3 weeks after the Azu led management took over, Albert Vitale continuing in his heavy spending ways, received $7000 from GIA for "consultancy" services
15. Contrary to normal business practice Albert Vitale arrogated to himself total access to the Radixx system. He sold tickets and collected monies, sometimes in his hotel room in the UK. He is still yet to account for over $80,000 worth of tickets he sold in December 2005.
16. Albert Vitale booked and authorized the travel of several passengers from the UK but failed to ensure the passengers had return flights, leading to several getting stranded in Accra. Many reported the airline to ATOL in the UK
17. IATA representatives have confirmed that the Radixx system is not e-ticket complaint, contrary to assertions made by Albert Vitale to that effect. It turns out that Albert Vitale is not aware of the IATA requirements and is ignorant of what e-ticket compliance entails. As a result the entire industry in Ghana has been set back as IATA is not prepared to establish a Billing Settlement Plan, (BSP) when the national carrier is not e-ticket ready.
18. Albert Vitale brought down a motley collection of cronies with watery credentials including Ladi Diaz, Len Hobbs, Pat Major to constitute the core of his certification team. Using his extensive initial influence (which was subsequently curbed before he was terminated), he got each of them on an average monthly salary starting from ten thousand US dollars plus, ($10,000)
19. Albert Vitale exhibits clear racist tendencies in his statements and dealings. Shouting and talking down to colleagues was a common trait. Contracts he awarded went almost exclusively to non Ghanaians or to those of Lebanese and Indian origin.
20. Albert Vitale last week accused Sean Mendis of embezzling over $130,000 from Radixx sales last week and also cancelled new sales initiatives that the Vice President, Commercial, Phil Mwakitawa, had approved for implementation. Without any official position he operates outside the airline's structure incurring cost and has recently committed the airline to sponsorship programmes in the UK.
21. Sales in the UK market have dropped to record lows with passengers turning up at the airport to demand refunds on their tickets.
22. Sales in the Accra Office have dropped by over 70% compared to the same period in March
23. Management issued a memo announcing the cancellation of 14 flights because passengers are virtually boycotting the airline.
24. The airline is presently tethering on the brink of bankruptcy as most service providers are demanding cash for their services.
25. An amount of five million dollars received from government by the Azu led management has all been spent as the airline continues to lose approximately $250,000 every week.
26. A most competent expatriate Captain Mtuombo was deported at the Kotoka International Airport ostensibly because of he had no work and residence permit. The true reason however is that he refused to allow the Vitale team to continue with the pillage, especially in the area of certificate, where he is more qualified and competent than the entire team put together. He has FAA rating which none of the others has.
27. Meanwhile other expatriates including Ladi Diaz, Len Hobbs and Phil Mwakitawa continue to work in the country illegally, without work permits and in some cases even without resident permits, with the full protection of elements within National Security.
28. There are now only 2 active members of the Board of Directors: Azu Mante Gustav and Group Captain Okyne Frank. The rest have all stayed away after the controversial take over. Azu Mante approved 40 million cedis for himself as salary advance within this first 3 weeks in office. Frank Okyne caused the airline to send request for tickets from American Airlines to enable him travel to over 3 cities in the USA, a request American Airlines flatly refused. He has since commanded that he is given a lap top computer with full internet connectivity for use at home, plus a mobile phone with IDD access.
29. Topping the agenda of a notice sent out by Azu (who doubles as the chairman of the Board) for a meeting were the items "outstanding payments to board members and salary for interim CEO.
30. Because the new team cannot get a board resolution to change the signatories to GIA's bank accounts they have resorted to tricks and sleight of hand tactics to get access to these accounts
31. GIA USA have written to service providers, the travel trade and travel agents in the UK cautioning them to be very circumspect in all dealings with the Azu led management.
32. Employee morale is at an all time low as they see the airline speeding inexorably towards bankruptcy. The plane continues to fly with pathetic numbers with passengers staying away from GIA. Not even the rock bottom fares introduced in the UK market is having any effect.
33. Most of the passengers from Accra are students who bought their tickets because of sales initiatives implemented by the previous administration. Question is what happens after they are all gone?