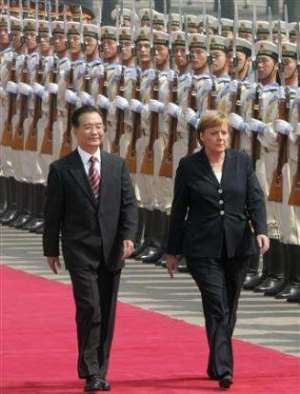 Siemens AG, the German engineering conglomerate, said it has signed cooperation agreements with China in the areas of telecommunications, power, medical solutions and railways during the visit of German Chancellor Angela Merkel.
Siemens said in a company statement that it has signed framework agreements with China Mobile and China Unicom to provide GSM equipment and services.
The company also said it has signed an agreement with Beijing Guohua Power Generation Corp Ltd for strategic cooperation in power plant operations, technical training and services for IT systems.
Siemens also signed a framework agreement for technical cooperation with the Ministry of Railways on six-axle freight and passenger platform locomotives.
The company also said it will jointly develop an MRI-guided hi-focused ultrasound tumor therapeutic system with Chongqing Haifu Technology Ltd.
No financial details were provided in the statement.
Siemens representatives declined to provide further details.
jpb/gf