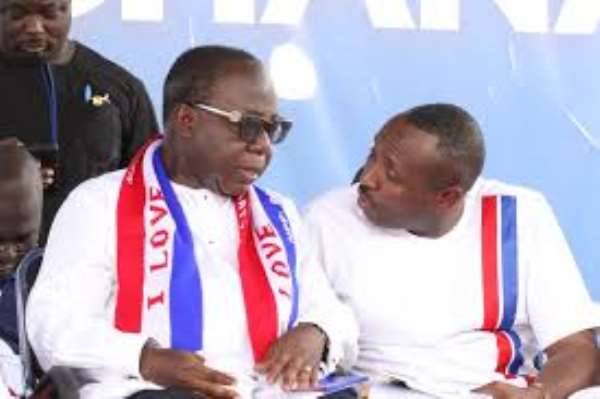 The General of the ruling New Patriotic Party John Boadu has said, the National Executive Committee will be meeting today to consider the postponement of the impending Parliamentary and Presidential Primaries slated for April 25th, 2020 across the Country.
According to the NPP Scribe, the contagious nature of the Coronavirus pandemic will endanger the lives of party members who will take part in the elections as they will not be able to practice the social distancing measure put in place to prevent the spread of coronavirus.
Speaking on Accra Okay FM on Tuesday, April 14, 2020, monitored by otecfmghana.com, MrJohn Boadu explained that as it stands now the party has not taken any decision to postpone the official date for the primaries.
"It would be extremely irresponsible on the part of our party leadership to put politics above the lives and well being of grassroots party delegates and party people, whom we need each alive Healthy for the non-negotiable Victory in election 2020'', he said.
"Our date for the primaries remains unchanged though the government has asked for social distancing. The ban on public gathering and restrictions of movement in place, so it will be difficult to hold the primaries but NEC will do video conference later today to take a decision out of it. But looking at our current situation very well, we have no option than to have the parliamentary and presidential primaries postponed for about two or three weeks'' Mr John Boadu said.
---OtecfmGhana.com