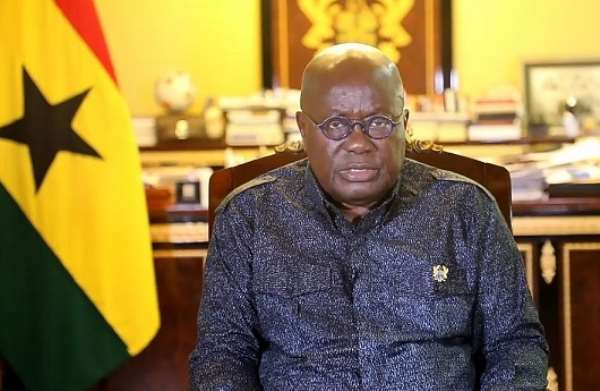 In the face of the global unpreparedness towards the mythic coronavirus pandemic, the Akufo-Addo-led government has proven beyond all reasonable doubt by demonstrating a high-level leadership in combating, controlling and containing the coronavirus disease and it's spread through a number of measures and interventions.
We at PALI - Center for Governance and Civic Engagement think that the government needs to be commended on the following:
 the comprehensive life insurance policy for our frontline workers in the combat of COVID-19;
 the setting up of COVID-19 National Trust Fund to support the vulnerable;
 the three months tax exemption on the emoluments of all health workers;
 the fifty percent (50%) of the basic salary as allowance for all frontline health workers for three months;
 the acquisition and supply of PPE's to frontline actors to deliver efficiently and safely.
In addition to the above is the announcing and rolling of a number of social interventions for Ghanaians as the fight against the novel coronavirus intensifies, notable amongst them are:
 the absorption of three months water bill for all Ghanaians as well as the absorption of electricity bills from 0-50 units
and 50% absorption of 50 units and above;
 the provision of shelter and food for the vulnerable in the lockdown areas;
 the plan to roll out a soft loan scheme up to a total of six hundred million cedis (GH¢600 million), which will have a one-year moratorium and two-year repayment period for micro, small and medium scale businesses.
Nonetheless, PALI wishes to draw the attention of the government to engage our indigenous herbal medicine practitioners with their allied research institutes in the search for a cure for the disease.
We also call on the government to, as a matter of concern, call the security agencies to desist from all unnecessary exertion
of force and humiliation of the citizens in their effort to ensure strict adherence to control measures given by the government.
Nevertheless, they should allow the full rigorous of the law to deal with "kamikaze" citizens who do not see the urgency of the situation.
It is our prayer that the resurrection of Christ will blow off this deadly disease and its concomitant worries.
We ask for God's divine blessings, guidance and protection for the President of the Republic and all stakeholders in this battle to defeat the virus.
God bless our homeland Ghana!!!