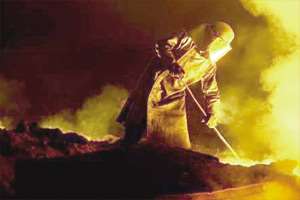 Mittal Steel said it had raised its hostile offer for rival steelmaker Arcelor, confirming a Reuters report.
Mittal Steel said in a statement it was now offering one Mittal Steel share and €11.10 in cash for each Arcelor share; or 17 Mittal Steel shares for every 12 Arcelor shares; or €37.74 in cash for each Arcelor share.
Mittal Steel also said the offer was "subject to adjustments, including with respect to Arcelor's announced dividend".
Last week, Mittal Steel, the world's largest steel group by volume of production, formally launched a cash and shares bid for Arcelor, the world's biggest steel company by sales revenue, on terms outlined on January 27.