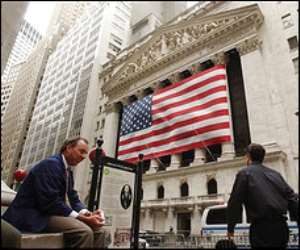 NEW YORK -- NYSE Group Inc., operator of the New York Stock Exchange, made a cash and stock offer of about $10.2 billion for Euronext NV, Europe's second-largest stock exchange, to create the first transatlantic securities market.
Euronext investors would receive stock in the new company and $27.12 in cash for each share, NYSE Group said today. The bid amounts to about 4.8 percent less than Euronext's closing price on the Paris stock exchange on Friday.
NYSE Group Chief Executive John Thain wants to unite the 214-year-old New York Stock Exchange with bourses in Paris; Amsterdam, Netherlands; Brussels, Belgium; and Lisbon, Portugal, creating a single market bridging two continents.
To succeed, he'll have to beat Deutsche Boerse AG, which made a competing offer last week. The board of Euronext will examine the proposals today, and shareholders will consider the bids at the company's annual meeting tomorrow.
Under the deal, the NYSE Group would continue to have oversight of U.S. stock listings, and Euronext will have responsibility for European operations, which are expected to be regulated in Europe.