Montenegrin likely to split away from Serbia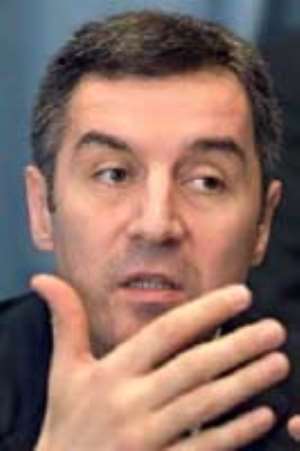 BEIJING, May 22 (Xinhuanet) -- The Montenegrin prime minister Milo Djukanovic has campaigned 10 years to restore the country's independence lost in 1918. His camp claimed victory on Sunday night in the vote to decide whether the country should dissolve its union with Servia.
His camp had secured 55.5 percent, slightly above the 55 percent threshold set by the European Union for the independence drive to be accepted. Official results, however, are not yet due until later on Monday.
Milo Djukanovic, addressing supporters of his independence drive, said: "Tonight, with the majority decision by the citizens of Montenegro, the independence of the country has been renewed."
Awaiting official results, Predrag Bulatovic, leader of the opponent campaign, refused to concede defeat although he admitted trailing by nearly 10 percent.
If Montenegro splits from Serbia it would be the final divorce among the six republics of former Yugoslavia, which began to fall apart in bloodshed in the early 1990s.
If upheld, as appeared likely, the result will dissolve a partnership with Serbia going back to 1918 in various forms.
However, if the vote for independence was to slip below the 55 percent threshold, the EU has said that the independence drive would have failed. Enditem