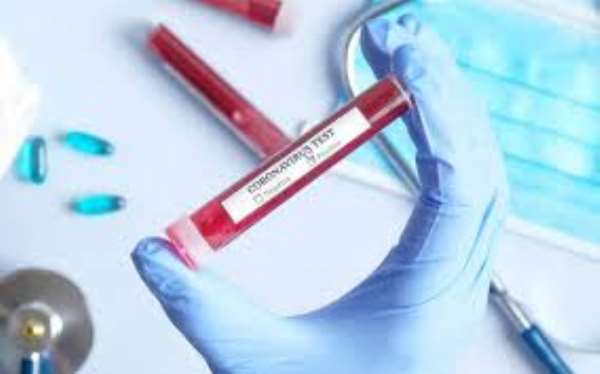 The President of the Bono, Bono East and Ahafo Chapter of the Ghana Medical Association (GMA), Dr Alex Egotey has admonished Ghanaians not to panic in the face of the increasing number of the Coronavirus disease.
He has rather advised them to continue to observe the various protocols and precautionary measures put in place by the Ghana Health Service (GHS) to limit their chances of contracting the disease.
Dr Egotey gave the advice during an orientation programme organised for media practitioners and officials of the Information Service Department (ISD), selected from the Bono, Bono East and Ahafo regions in Sunyani on the COVID-19 pandemic.
The programme was organised by the USAID Breakthrough Action Project in collaboration with the Ministry of Information and the Health Promotion Division of the Ghana Health Service.
Social distancing
Addressing the participants, Dr Egotey expressed concern about overcrowding in the various markets in regions which were yet to record COVID-19 cases and called on the various metropolitan and district assemblies to put in measures to curb such practices.
"The disease is real and we have to take our destinies into our own hands by avoiding such overcrowded places," he said, calling on people to go out only if they had to buy their essential needs.
Six out of the 16 regions in the country yet record the incidence of the Coronavirus disease.
They are the Bono, Bono East, Ahafo, Western North and the Oti regions.
While the various municipal and district assemblies in the Bono, Bono East and Ahafo regions have intensified education through the use the media and the Information Service Department, Veronica buckets have also been placed at vantage points within the various towns and villages to make it easy for people to regularly observe the handwashing protocol.
The Bono Regional Coordinating Council, for instance has banned the use of tricycles popularly known as Pragya for the carrying of passengers as one of the measures against the spread of the COVID-19.
Fake news
For his part, the Chairman of the Bono, Bono East and Ahafo Chapter of the Ghana Journalists' Association, Mr Larry Paa Kwesi Moses urged the various media houses and media practitioners to verify information obtained through the social media before putting them out.
He urged them to use the Ghana Health Service website to verify information about Ghana's situation since the reliance on other sources could derail efforts being made to educate Ghanaians about the pandemic.
---graphic.com.gh