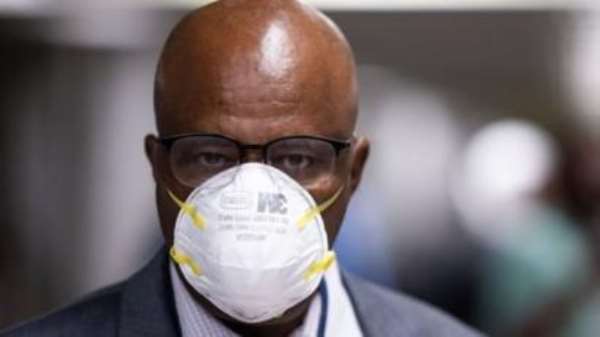 It is Easter Monday! I had to confirm if it really was. I have lived over twenty years right here in this town that has seen everything about Kwahu Easter; the coming, and the going. It only got intense as the years went by and there was never a day it occurred to anyone that the mountain will have a break during this occasion.
Thursday morning before the Easter celebrations was for natives who tripped from outside Kwahu, within and outside the country to begin the festive occasion. The evidence of their presence was welcomed by the increased number of luxurious cars in town. For some reason, you could tell the difference between those coming for the celebrations and natives.
Thursday evening was more like a "home match". "Welcome Bash" rained in Nkawkaw, a town that appears to be the entrance to towns on the mountains. A sense of what was going to happen in the coming days was well sounded as celebrations went on till morning. People retired but not the music. The music didn't stop! It only got louder and louder as people trooped in.
Friday had no space for patience, music and engines had no rest. People gave fashion its deserving desire too. One thing I still find amusing is how everyone tried to play music. In cars, on the streets and in rooms. This collective voluntary effort brought noise alive and caused everything to nod to the rhythm of music.
Did I mention church on Friday morning? No I didn't. So, religious activities did not stop. You can doubt how church was still held, but in Kwahu it happens. The morning saw Easter church activities. I remember one Friday morning a truck was sharing packs of gin throwing them out to people by the street and even to us on our way to church. There were times I would think of churches trying to scream: "Come O ye sinners and the Lord will save you" and Easter celebrants replying: "we will do this later please let us do the will of our hearts". I still remember a Church having an Easter convention at Kwahu Abetifi and the only thing that separated the church from the bash was the feet of women in headgear and guys with beer bottles. I mean the church was having a worship service and the Easter bash held the praise of celebrations.
The nights had stories, stories that can not be covered on this sheet but just be sure to know the description of Amsterdam night life might have to contend to beat Kwahu Easter nights. Traffic at its best; it was wise to walk on foot than wait for the traffic to move. You could dance and have a partner without complications for the night as if you had known each other for years. I mean you may probably lose your partner to a random person only to reunite in the morning.
The night slept just before morning and the morning quickly took over with a new energized company of celebrants to replace drunk and tired bodies. I should mention the mornings were nothing like the nights though. Streets went almost empty and you wonder where everyone had gone hiding. The afternoon gave strength to bodies resurrecting from the hangover to begin the work of Kwahu oo Kwahu through another night. This is how it has been for many years. There has been developments that have made the celebrations more pleasurable but the basic ways has remained the same.
We can think of the Paragliding festival, the Kwahu Easter fair and a lot more by Kwahu Republic that has spiced up Easter celebrations but neither of them have altered the underlying print of this great event.
Easter Mondays was the day for stories. The good and bad, funny and sorrowful. Let me begin from times past where there was no mobile money transactions. Natives got to buy everything for just the bus fare amount from Nkawkaw to the destination of the seller. Here are some funny ones. There were people who got robbed while drunk or in human traffic or to be honest while they satisfied themselves with their "night lovers" and woke up on a Monday morning with no money not even money to board a bus back home.
Now think about this in the shoes of someone with no friend in sight and banks not operating on a holiday! You can not blame such a person in quandary if he sold a watch, slipper, shoes, shirt, trousers, phone, or even a bag to get to safety. You could get most of these items for just the price of bus fare. It was not a funny situation for these people but it was one that would end the Easter celebration with something to laugh about.
The scary stories I still think were made up, but there are people who will die than agree with me. Just imagine stories like a guy following a beautiful girl home remembering clearly having a nice time with her only to wake up in the cemetery. I still laugh at these stories but hey there are ardent believers.
I don't want to think of the very awful ones, like death and accidents so I will keep that out for now.
All in context, Covid-19 has shaken a great event, one that was recognised as a tradition. You don't have to be told the loss of the financial contribution the Easter events gave to the people of Kwahu. Hotels were booked months before the event. House owners reserved rooms to be rented and charged on hourly basis. A virus has managed to change the course of this tradition. One that was not expected but truly historic.
Kwahu rests!