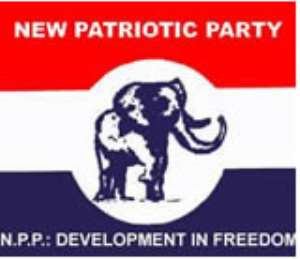 A group of NPP activists in Kumasi have been expressing concern about what they say is the growing disaffection for government in the Ashanti Region.
The young men who call themselves Concerned Ashanti Youth accuse government of neglecting the region in terms of development projects.
Mainly of known serial callers, the group at a press conference warned that the NPP government risks loosing support in its stronghold if it does not pay particular attention to the region.
A spokesman for the youth activists David Osei, an immediate past President of the KNUST branch of Tertiary Education Students Confederation of the NPP (TESCON) said, "We have only 500 days more for this government to go and things are getting worse as the days pass by".
He said, "If you look at Ashanti region as a case study, you realise that all major feeder roads have all been given on contract but none of them have been completed with the exception of the Nkrabea road".
"It took Alhaji Aliu Mahama and Dr. Anane to come here and visit contractors and urged them to finish their projects on time so it meant that we have leadership crisis."
"Before that in all the other regions, Ashanti region is ill developed since the inception of this government", he added.