Cape Coast residents divided over convicted person's bill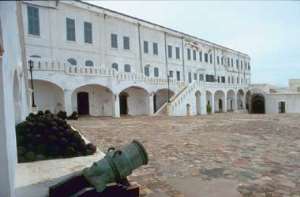 Some residents of Cape Coast have expressed divergent views on the transfer of the convicted persons' bill, which has passed the first stage of legislation in parliament.
Some of the residents Valco news spoke to support the proposal that citizens serving jail terms abroad should return to serve their sentences while others believe the bill is just an attempt to get the busted NPP MP for Nkoranza North, Eric Amoateng to continue his sentence in the country.
Below are the views of the respondents to Radio Valco's interview
' Well, I think its best option for them to be transferred here. We've heard all over that they have been going through difficult times there and the prison conditions are also not good".
" If our policy makers do not have a hidden agenda for fighting for their own interest or politicising this issue and are rather fighting for the interest of our prisoners abroad then I would say kudos to them".
" I think it won't be proper for us. When you look at our prisons, there is too much congestion; some of the prisoners do not have anywhere to lay their heads. To add more people, it won't go well".