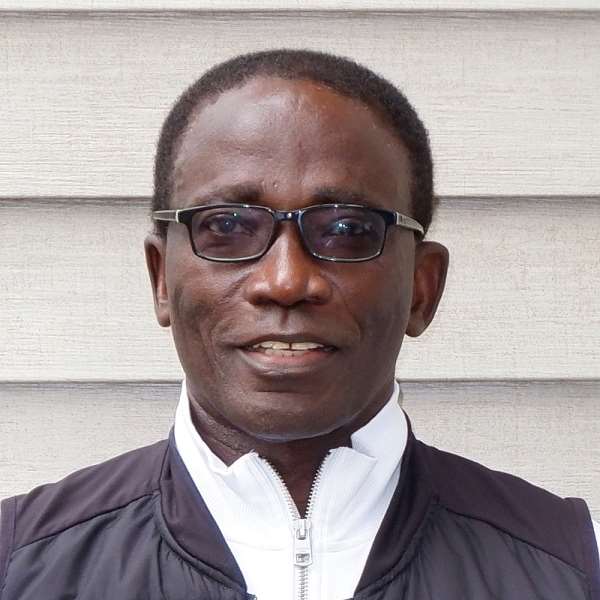 CORONA-VIRUS; HOW TO PREPARE FOR THE COVID-19 THREAT
Pre-symptomatic Transmission
SARS-CoV-2 (Covid-19 virus) is spread to others, long before those having the infection start to show their symptoms.
You do not need to be exposed to someone who is sick with fever and cough, before you catch the virus.
It is also known, that viral transmission can occur in an environment with high ambient temperature and humidity. So, living in the tropical climates does not offer automatic protection against the viral transmission.
There is no vaccine for the COVID-19 virus yet.
Some of the persons who have recovered from COVID-19 infection, may continue to shed the virus for a while.
Until Scientist develop anti-COVID-19 vaccine, no one should play COVID-19 down.
Those who initially played down the effect of COVID-19 have paid with their lives.
Many doctors, and other healthcare workers, have died prematurely from COVID-19 disease.
IMPROVING OUR OWN IMMUNE RESPONSE TO VIRAL INFECTIONS.
All human beings do have innate immune (defense) system that helps the body to fight off microbiological agents.
The intact skin is the first line of defense. The virus cannot pass through intact skins. The virus could remain on the skin for a while, and is washed-off by frequent baths.
Cellular immunity comes to play in viral infections. It is the cytotoxic T-lymphocytes (CD8+ T cells) and natural killer (NK) cells that help to eat the viruses and destroy them.
If one has impaired cellular immunity, they are more vulnerable to viral infections. Studies indicate that functional exhaustion of CD8+Tcells, is associated with SARS-CoV-2 infection
TIME TO KNOW YOUR SERUM VITAMIN D LEVELS
Vitamin D helps us fight against viruses like the Flu and COVID-19.
Black persons living in the temperate climates are at risk for Vitamin D deficiency.
This may in part, explain why more Black persons have been dying from COVID-19.
The reason is that Vitamin D deficiency contribute to the development of the severest form of COVID-19, known as Acute Respiratory Distress Syndrome (ARDS)
Is your Vitamin-D level adequate? You may need to take Vitamin-D supplements if your Vitamin D levels are inadequate.
The goal is to raise the serum levels of 25(OH)D to above 40 ng/ml.
There is evidence that Vitamin D supplementation could reduce risk of COVID-19 infections and deaths.
https://www.ncbi.nlm.nih.gov/pubmed/32252338
ADOPTING A PLANT-BASED DIET
Most plant-based diets improve our immunity.
Are you taking enough fruits and colored vegetables, everyday?
Plant foods like Ginger, guava, onion, Pawpaw, cocoa, citrus, mushroom and lemons are immune boosters.
They, in addition protect the body from unnecessary inflammations, and disease-causing metabolic waste products, like the free-radicals.
You must include these fruits and vegetables on your food menu every day to improve your immunity.
ADOPT AN ACTIVE LIFESTYLE
A healthy mind is in a healthy body.
Sedentary life is a killer disease.
Intensive physical activities and aerobic exercises improve our optimal use of oxygen
The COVID-19 causes impaired oxygen exchange/consumption in the lungs.
The virus could activate the Renin-Angiotensin System. This leads to a reduction in blood flow to vital organs, and this causes widespread injuries to the Kidney, Heart, Lungs.
COVID-19 AND THE HEART
The COVID-19 infection could cause injury to the Heart, even in persons with no heart diseases.
Those with underlying Chronic Heart Diseases are at much higher risk.
The COVID-19 related injuries to the heart may lead to a Heart Attacks, Hearth rhythm abnormalities, and even Heart Failures.
The Take Home Points:
Prevention is better than cure. Avoid getting exposed to the virus at all times.
Wear protective Eye Glasses and Nose Masks, to help block the entrances of the virus into the body.
Wash your hands often to dislodge the virus from the hands.
Improve your immunity by making sure that you have adequate Vitamin D stores in the body
Consume more of plant-based diets.
Be in great physical shape, be always on the move. Sedentary life kills.
Help your body to utilize Oxygen more efficiently, by exercising regularly.
Play it safe, Always.