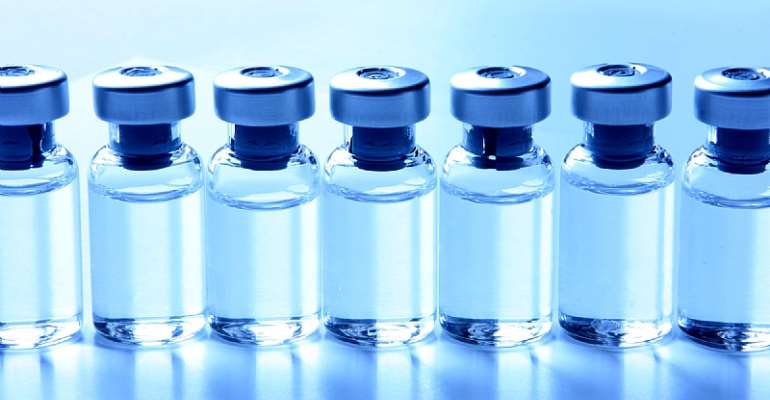 Dear Sir or Madam,
Many have asked me if the COVID-19 is a bioweapon. I have gathered information that strongly leads me to believe that COVID-19 is a bioweapon and a vaccine likely already exists.
A epidemiology graph appeared on Twitter (see ERSIL-1) showing that children had lower risk of developing COVID-19. The graph shows the risk of COVID-19 decreased after 1 year of age and then again after 5 years of age. Having spent 30 years correlating immunization curves with disease, I immediately noticed the protection appeared to mimic immunization with MMR vaccine which is typically given around age one and age five. I pulled an NIH paper (1) and found that the COVID-19 rates in children under 1 were absent but the paper confirmed there was a reduced risk of COVID-19 after age 5 years. I found another paper (2) on COVID19 cases in Beijing which confirmed a higher risk in children under one year of age than children over age 1. I emailed the author and received updated information. "of March 11, we have 4 patients under 1 year of old, and 12 patients aged 1-15. In our study, the time as to Feb 10, we have 3 patients under 1 year of old, and 8 patients aged 1-12 years old." The updated results indicate that the rate of COVID-19 in children under age one is 5 times higher than children age 1-15. A pattern was emerging that I concluded was consistent with the measles mumps rubella vaccine providing protection for some from COVID-19. Further literature searches revealed two papers that showed a vaccine against deadly coronavirus related to COVID-19 had been developed by genetically engineering measles vaccine (3, 4)!!

My opinion based on 30 years in the vaccine research is as follows. Over the last 20 years the vaccine field has become controlled by bioweapons operatives with devious motives. I noticed an urgency to immunize groups with measles vaccine in 2018 and 2019 that I did not believe was justified by the public health risk of measles. I was very suspicious this was another bioweapons related vaccine operation that I had been witnessing. The data I see with COVID-19 and the MMR vaccine leads me to the strong belief that some of the batches of MMR vaccine were switched with a measles vaccine virus genetically engineered to protect against coronavirus as referenced above. Based on observing people in my field for 30 years I believe the likely culprits for the COVID 19 out break are associates in Jeffrey Epstein's crime syndicate. Some in this crime syndicate had attacked Andrew Wakefield for suggesting the MMR vaccine may have adverse events and this lead me to believe this crime syndicate had an agenda related to the MMR vaccine. The only way we can truly stop this outbreak and prevent recurrence of more outbreaks is to incarcerate these individuals. These are undoubtedly same individuals that released anthrax on America in 2001 and failure to allow FBI agent Richard Lee Lambert to do his job led to the problem we have today.
J. Bart Classen, MD
References

1. Early epidemiological analysis of the coronavirus disease 2019 outbreak based on crowd sourced data: a population level observational study; Kaiyuan Sun, Jenny Chen, Cécile Viboud. www.thelancet.com/digital-health Published online February 20, 2020 https://doi.org/10.1016/S2589-7500(20)30026-1 ;
2. Characteristics of COVID-19 infection in Beijing ; S. Tian, N. Hu and J. Lou et al., , Journal of Infection. Journal of Infection, m5G; March 2, 2020;23:57; https://doi.org/10.1016/j.jinf.2020.02.018
3. Protection from SARS corona virus conferred by live measles vaccine expressing the spike glycoprotein ; Nicolas Escriou, Beno��t Callendret, Valérie Lorin, Chantal Combredet, Philippe Marianneau, Michèle Février, Frédéric Tangy. Virology (2014) 452-453, 32–41)

4. Induction of neutralising antibodies and cellular immune responses against SARS coronavirus by recombinant measles viruses; Matthias Liniger a, Armando Zunigaa, Azaibi Taminb,Teldja N. Azzouz-Morina, Marlyse Knuchela, Rene R. Martya,Marian Wieganda, Sara Weibel, David Kelvin,Paul A. Rotab, Hussein Y. Naima. Vaccine (2008) 26, 2164—2174.)