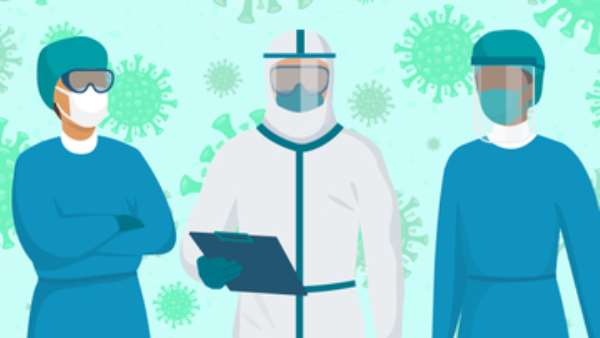 Dear Philanthropists,
Some of us do appreciate the kind of good work you are doing. This is a total showcase of kindness to the vulnerable in this difficult times of lockdown, catalyzed by the novel Covid-19 pandemic.
I'm however fossilized about your failure in following the social distancing protocols in sharing those goodies. If I am not wrong, you are putting a lot of innocent lives at risk, since you know not a career of the virus. You shouldn't do this with some flimsy reasons.
The earlier you do something about this, the better.
Why not following the protocols involve in crowd control? Why don't you engage the services of security agencies...?
To me, we are gradually spreading the virus blindly. This is not healthy, as social distancing is concern.
I think you should adopt a different style in this whole process. It is a general knowledge that, Covid-19 is not like a tribal mark, which is visible on the faces or foreheads of people for easy identification.
To my dear vulnerable, I Know we are in difficult times, of which we are fighting another virus call Hunger Virus. This doesn't mean you should exchange that precious life for a bag of rice.
We are currently fighting an invisible enemy, and we should do things right, before we say Jack.
Social distancing is key, in the fight against Covid-19.
Those who have ears should listen. Happy Easter.
Thank you.
Adjei Boakye.
(0552905813)
ED- Captains Connekt.
Powered by:
Captains Connekt Foundation.
Email: [email protected]