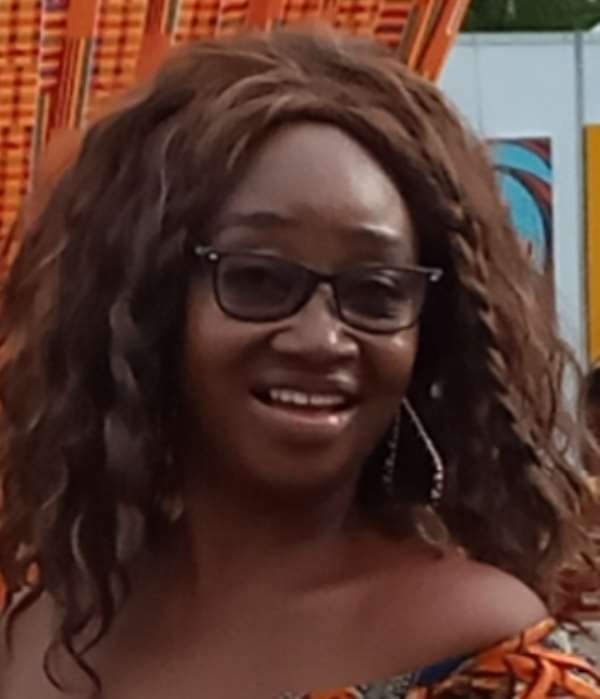 Nana Afua Frema Busia
Where has the fragrance of the morning gone ?
That I awake to the dead mourn
Why I'm I at a morgue mount?
Howling at the dead count?
Is weeping my enduring good deed for keeps?
I will head to the fortified fountain to reap
Where hope at the font dwell
And all is well
Where the sacred quest
is to conform to the text
Of the great commission
to save the living
I shall Seek new proofs
about Soul winning
When I arrive at the place Where the divine roar
From the refuge tower
This critical hour
Is above human whining
I shall pray in solace
For Deep to speak to Deep with speed
in the lineage lining

At noon
I cannot moan or roam
I shall find a stately room
To dwell in expectation of the
Soothing moon
Which in the sky looms
Without shadowy dooms
Dare I rant about infection rates?
Am I justified by the viral raid?
Oh lord come to me with your blood aid
For I yearn
on you to lean
As I lessons glean
Sin waiver
Divine weaver
Wave away the raider
And Give me a breather
In the evening I shall call on heaven
I shall avoid leaving
To be led in the realms
Of biblical reading
For I am with grief seething
In this evil season
I am in mourning
In my home prison
In pursuit of earthly life so fleeting
I am self -imprisoned
Due to worldly misprision
I'm in misery
Locked
Mocked
Shocked
Blocked
Shackled in my shelter
As Riotous corona virus has entire world governance running helter skelter
In need of divine kelter
Calling for spiritual booster
Like a spineless rooster
Where is their Gilead balm that salvages
As Covid 19 ravages
with savagery
Yesu Kristo Harken to repair
The world in deep despair
Adrift In a crisis oasis
Without salvation Oars
Having defied your oaths
To live with burdened yokes
Is creation in a rigid 5G techno limbo?
Has the world order become a limping zombie in myriad Crumbling meadows ?
And its rulership off guard like a clueless bimbo?
Are World Powers looking like a scoop of confused jello ?
Christ Jesus Arrive in your shimmery light
To the sodden blight
Oh God you are my only delight
I can see your light so bright
In the night I shall be alright
Though I have no might
I shall not take flight
Or be in fright
I deposit Etchings of faith
Despising fatal wreaths of fate
I look to your Fetching gait
Without Clenching hate
I am invited to your cleansing gate
Shall Heaven be made to wait?
Answer o lord my desperate plea
There is great need at your feet
You have healing in your redeeming fleet
To Rebirth the morning's spectacular flair
So that I can at noon Bathe in the sun's adoring glare
Ruminate in the evening's cool whispering breeze
And invigorate night thrills
now so rare with pleasing ease.
ABBA Father help me to your word Preach
And the world Reach
Revisit Eden to Repair the Breach
And with favour, Grace Release
As you with love appease
Let there in all the earth
Be echoes of your resonating Peace
(And all the saints shall sing Amen )
Email:busiafordemocracy @ yahoo.com