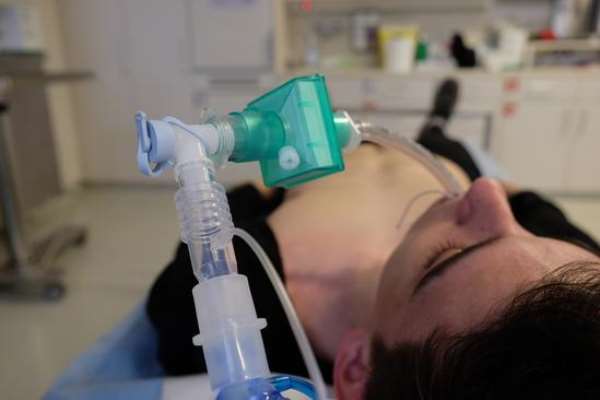 There are not enough ventilators in the world right now for the world's needs, so we must move quickly to do our part, says the writer. Picture: Simon Orlob/Pixabay (courtesty of iol.co.za)
Below are two important articles on how South African nations are responding to the coronavirus.
According to author, Ramasimong Phillip Tsokolibane, South Africa can retool its manufacturing capacity to begin production of ventilators. These life saving machines will be essential to save lives as the coronavirus proliferates across the African continent, especially in South Africa. As of today, April 7, Africa Centers for Disease Control and Prevention reports 10,789 cases of COVID-19, 536 deaths and 1,122 recoveries for 52 nations reporting.South Africa has 1,749 cases,13 deaths and 45 recoveries. For a country with less than 5% of Africa's total population, it has 16% of the total cases-the highest among all African nations. South Africa being the most industrialized nation on the continent should take up the challenge of gearing up production of ventilators, and lead other African nations by example in responding to this pandemic.
Tsokolibane writes: "To survive, the severely ill need ventilators, the machine that helps you breathe or breathes for you, when the airways in your lungs are too swollen and inflamed for you to breathe on your own. We have only about 6 000 of them. Ten times as many will not be nearly enough at peak levels of the pandemic. A ventilator can cost R180,000 or more."
"We must plan on making at least 80,000 ventilators for South Africa! The government should issue letters of intent to purchase from multiple manufacturers who meet the needed specifications. We must make at least 27,000 for Zimbabwe! Make more for Namibia, Angola, Zambia, Mozambique, DR Congo, and others. We must make more than we expect to need, because they must be on hand everywhere; a person who needs a ventilator now, may be gone before someone can go across town to fetch one."
The Zimbabwean reports on a significant initiative underway in Zimbabwe: "The government has turned to its tertiary institutions with engineering and technology capacity including University of Zimbabwe, Chinhoyi University of Technology (CUT), Great Zimbabwe University (GZU), Midlands State University and the Harare Institute of Technology, among others, for production to meet local demand…Higher education minister professor Amon Murwira told Quartz Africa the hand sanitizers, masks and gloves were made to meet the standards of the WHO…"