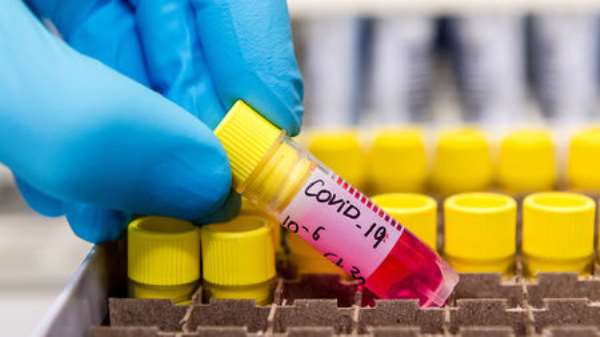 A flu-like disease, the novel coronavirus disease or COVID-19 became a pandemic not necessarily because of negligence but because of the inadequacy and ill-preparedness of our public health systems to contain a global catastrophe of such magnitude. The 211 territories under surveillance have recorded over 1,500,000 cases as of 9th April, 2020 out of which about 6% have died and only 22% have recovered. While epidemic outbreaks in the past have recorded higher fatalities, COVID-19 is a 21st century pandemic that has locked down the globe, perhaps like never before in history. The world economy has been overstretched by this virus and hitherto bustling cities of New York, Paris, London and Johannesburg have all suddenly fallen asleep and turned into ghost cities. Social networking has been seriously curtailed, and churches, mosques, parks and stadia have all shut down by legislation or by common sense. The only thing ticking the world clock is coronavirus disease which, since its outbreak in December 2019, has turned hospitals, open parks and cemeteries into vibrant business hubs.
The world longs to see parents looking forward to the reopening of schools; students meeting up and share tales of their lockdown experiences, and families gathering to spend their holidays together as usual. But given the extent of global lockdowns and the different levels of mitigation against the spread of the virus by different countries, it is not easily predictable when the world will return to normalcy. Recovery and social integration may be slow and painful. Stigmatisation from infection, for instance, if not carefully managed, would be worse than that experienced by people living with HIV in some parts of the world.
But are we winning the fight against COVID-19? We are all in anxiety awaiting an announcement from the World Health Organization (WHO) that a cure has been discovered. In the interim, we are keeping to the established protocols to contain the disease in our communities: the hygiene tips of regular hand washing, use of hand sanitizers, social distancing, wearing of nose mask at slightly crowded places, and hydrating at all times. Where imposed, we are urged to stay home but, in some countries, this directive is flouted with wanton impunity, forgetting that survival in these times is not of the fittest, but of the wisest. With this, we all must realize that the utmost responsibility to stay alive lies much as a personal decision other than a state directive.
As part of materializing our plans towards survival, here are a few recommendations we can adopt and enhance. The primus inter paris is an emphasis on education to intensifying awareness. Upon all the awareness being created, people in mostly deprived communities as well as those in some social brackets are worst affected because of their vulnerability. People who have experienced near death scenarios are confused and require mental health assistance. In non-welfare states, the poor would have to choose between staying at home and dying or taking risks going out in search of food for survival. People not understanding total or partial lockdowns would out of curiosity become law breakers.
Each state may have different strategy to contain the disease, and even with the same strategy the magnitude of enforcement may be different. Terrifying moments like this require that we educate more than we suppress. Law enforcement must therefore focus more on persuasion than on coercion. The mass media, inclusive but not limited to the radio, television and telephony services should be awash with simple but clear content on the pandemic.
Institutions needing help to deploy online technologies for their business operations must quickly be identified in each country and captured in a database for assistance. Educational institutions of all levels in particular may be experiencing teething problems in migrating content unto virtual learning platforms. It is understandable because many are ill prepared for this.
While the world is frantically expanding medical facilities to contain COVID-19, it is commendable on the part of the broad spectrum of the business community, inclusive of non-governmental organizations and philanthropists to lend overwhelming support in various forms. But let not the world forget to channel some of the pooled resources to research into an important but neglect potential source of remedy – plant or herbal medicine! What strategies survived our forebears in catastrophic outbreaks when modern orthodox medicines were absent, are still as relevant today as before. Indigenous knowledge and its rightful application still hold the key to the dodgy cure for infectious diseases like HIV and AIDS, as well as COVID-19.
Finally, but in no means the least of the recommendations, our survival against the COVID calls for healthy living spiced with good diets and physical exercises to build our immune systems. According to health professionals and scientific research, Vitamins C, B6 and E are some of the vital food nutrients capable of building the immune system.
Let us all put our hands, heads and hearts together to end the global COVID-19 pandemic. With hearts of hope, we are bound to succeed.
Agyemang Okyere Darko
Host of African Students' Voices, AAU TV.