AfDB approves 602 billion cedis for Accra Sewerage Improvement Project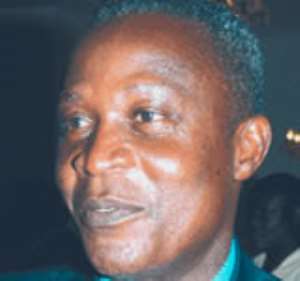 Accra's sewerage system has received a boost with the signing of a 602 billion-cedi agreement between Ghana and the African Development Bank Group at the ongoing Annual Meetings of the Bank in Burkina Faso.
Kwadwo Baah-Wiredu, Minister of Finance and Economic Planning and Head of the Ghanaian delegation to the meetings, signed for Ghana while Mrs Zenaib El-Bakri, Vice President of the Bank in Charge of West and Central Africa, signed for the Bank.
The project is to provide two sewerage treatment plants at Legon and Densu Delta Sites and eight additional pumping stations in various locations in Accra.
The idea, according to the Minister, is to significantly improve the hygienic conditions in Accra.
He thanked the AfDB saying that it would help to reduce the difficult sanitation problems in the capital.
Mr Baah-Wiredu said Accra required a great facelift with substantial injection of funds to uplift the environmental image of the city.
He expressed the hope that the Bank would over time consider a third sewerage project for the city.
The current project increases to 32 the number of items on Ghana in the Bank's portfolio, though some of them are yet to become effective.
Mrs. El-Bakri said the relationship with Ghana was something the Bank had treasured over the years.