On Our Birthday – Part Two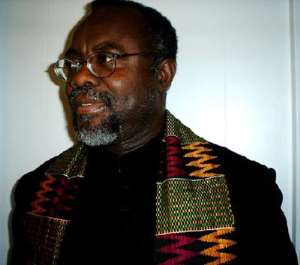 The possessive adjective of "Our" birthday, which constitutes the title of this column, refers to Mr. Kofi Atta Annan, the legendary Ghanaian-born international diplomat, philanthropist, statesman and the first Black-African to have been elected Secretary-General of the United Nations Organization (UN). Like yours truly, the Nobel Peace Prize Laureate was born on April 8, although nearly a quarter century apart, both of us were also born in the Asante Region. Sometimes, I feel exceptionally proud and blessed to have born in the same month in which quite a great number of world-class leaders and geniuses in all fields of endeavor are also known to have been delivered by their mothers, including the existential founder of Christianity, namely, Jesus Christ of Nazareth or the Nazarene and sometimes Bethlehem, although his nativity has been celebrated in December for centuries.
We may not belong to the same horoscope and, to be certain, yours truly does not even believe in the so-called Signs of the Zodiac, but I am darn elated and feel very proud of the fact that even the immortalized Bard-of-Avon, reputed to be the greatest and the most genius poet in the English language, had also been delivered by his mother in April. But, of course, I viscerally resent the fact that I also share my birth-month of April with infamous Nazi architect, Germany's Chancellor Adolf Hitler. Oftentimes, the very good has also been known to come with the exceptionally bad; which may also pretty much explain why the ancient Akan sages were widely known to say that "the liver is twin siblings with the bile." Well, when I initially came up with the caption for this column, the main focus was actually on the announcement just a couple of days ago, that the Board-of-Directors of the Geneva, Switzerland, International Airport, chaired by Corine Moinat, had decided to either name or rename the Protocol Lounge of that globally renowned aviation gateway after Ghana's most prominent and distinguished citizen of the late Twentieth Century and the beginning of the Twenty-First Century (See "Geneva Airport Dedicates Its Protocol Salon to Kofi Annan" KofiAnnanFoundation.org / Ghanaweb.com 4/8/20).
This announcement resonated with me for several reasons: first, for the simple reason that not many European nations and their leaders have demonstrated such glorious recognition of African leaders, statesmen and women. And on the latter count, of course, I am thinking about the life-size statue that was erected in honor of Nelson Mandela in London, UK's Parliament Square at the initiative of the famous white South African newspaper editor Mr. Donald Woods some twenty years ago. The project was, unfortunately, completed after the death of its leading proponent. Anyway, as a bona fide Ghanaian-born native of Presbyterian persuasion and Basel missionary affinity, Switzerland has a seminal recognition and affection and reverence in my religious reality. Even so, the reasons given by the administrators of the GIA, that is, the Geneva International Airport, for renaming the airport's Protocol or Diplomatic Lounge after Mr. Annan was simply unimpeachable.
Foremost among these reasons was the fact that shortly after the Akwamu State or Kingdom native departed the territorial bounds of New York City and the global Headquarters of the United Nations upon his retirement about a decade ago, the globally acclaimed Number One Diplomat decided to establish his charitable eponymous foundation, that is, The Kofi Annan Foundation, in Geneva, a city that he was fairly familiar with. The Board of Directors of the GIA found such decision to be one that was eminently worthy of celebration. But, of course, this decision was not the least bit one that was predicated on either caprice of whim. It was a quite well-known fact that Mr. Annan had done some graduate studies in Geneva as a fairly young man to adequately prepare himself for the assumption of the high-tension mantle of the World's Number One Diplomat and International Peacemaker.
So, in quite a practical sense, the decision by Mr. Annan to establish the self-named charitable or nonprofit foundation was a homecoming gesture of appreciation that may very well have been predicated on the remarkable hospitality that he very likely received as a graduate student of International Diplomacy in the universally reputed Paradise on Earth. Then also, Mr. Annan's second marriage to the Swedish aristocratic jurist, the former Nane Lagergren, for some 34 years, may very well have been precisely the most efficacious medicine which the proverbial doctor ordered. It also did not hurt that Nane Lagergren Annan's uncle was Mr. Raoul Wallenberg, the widely acclaimed and celebrated Swedish humanitarian, diplomat and businessman credited with having facilitated the auspicious escape of thousands of Jews from the infamous Nazi gas chambers.
For me, personally, though, the Akwamu royal maternal radix of Mr. Annan and his Eastern Region and Akyem-Akwamu nexus meant that what I have always suspected about my strikingly obvious kinship with the man, was definitely more than a chimerical figment of my imagination; plus the fact that at least the Akyem-Apedwa part of my family are reputed to be of Akwamu provenance. So, in a real and practical historical and cultural sense, Mr. Annan may very well be properly reckoned as a bona fide kinsman via my Aduana Clan. At Akyem-Apedwa, however, the Akyea-Mensah and Amankrado Agyeman lineage, to which I also belong, is of Agona descent. All of which made me a little wistful and regretful, as well, that I have lived most of the past two and odd decades with the culturally mistaken belief that the Fante-fathered Mr. Annan was a bona fide Fante native rather than my own clansman.
Well, it was absolutely not for noting that our Akan sages of yore were known to have been very fond of saying that "Success has many fathers," and, I am inclined to also suspect that, indeed, success has legion mothers as well. I am also proud to recall the historical fact, reliably related to me by an avuncular cousin, that at a New York memorial service and tribute that Mr. Annan held in his late father's honor, it was yours truly's own father, Prof. Kwame Okoampa-Ahoofe, Sr., who had sat in front of the organ. I have also been reliably informed by the same avuncular cousin, recently deceased, that Uncle Kofi Annan was visibly impressed with the old man's genius delivery on the keyboard.
*Visit my blog at: kwameokoampaahoofe.wordpress.com Ghanaffairs
By Kwame Okoampa-Ahoofe, Jr., PhD
English Department, SUNY-Nassau
Garden City, New York
April 8, 2020
E-mail: [email protected]