Sammy Awuku Needs to Tread COVID-19 Propaganda Spiel Cautiously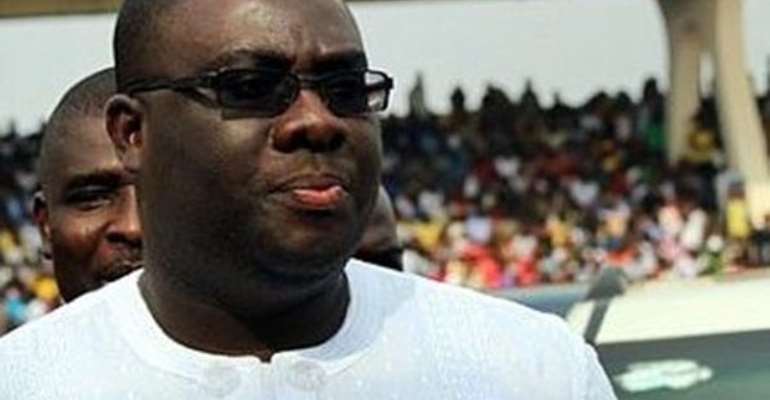 I appreciate the dynamism of Mr. Sammy Awuku, the National Organizer (NO) of the ruling New Patriotic Party (NPP). The young man is undoubtedly a great asset to both his party and the nation at large. Nevertheless, when it comes to our ongoing national conversation on the so-called Novel Coronavirus Pandemic, Mr. Awuku would do much better to tone down his rhetoric and, instead, defer to the specialists and the scientists in the medical and public and community health fields. You see, even as the Deputy General-Secretary of the Infectious Diseases Committee of the Ghana Medical Association (GMA), Dr. Titus Beyou, recently aptly pointed out, the positively tested cases of the deadly China-oriented virus is as yet relatively low in Ghana not because the disease has not spread as widely as might have been speculated previously. Rather, the positively tested cases have not risen exponentially because relatively few of the infected have as yet been tested in the country (See "Increase of Coronavirus Cases in Ghana Not a Surprise – Dr. Beyou" PrimeNewsGhana.com / Ghanaweb.com 4/4/20).
This is absolutely in no way to suggest that President Addo Dankwa Akufo-Addo ought not to be commended for opportunely stepping up to the plate, as it were, to significantly facilitate the stemming of the blistering tide of this most deadly pandemic which, according to some historians and scientists, may very well rival the 1918 global pandemic that is popularly known as the "Swine Flu." I have not ceased to remember the history of the Spanish Flu, which is also what the Swine Flu was called, because for most of the life of my maternal grandmother, Mrs. Grace Akosua Ateaa Agyeman-Sintim, or "Mama," with an acute accent placed on the second "m" of Mama, as she was affectionately called, my grandmother never ceased to blame both her maternal uncle, the locally renowned Teacher Adu, later Nana Adu, of Akyem-Yirenkyiren-Amanfrom, in the Eastern Region, for withdrawing her from the third or fourth grade at the Fante-Besease, also popularly known as "Bisaade," in the Central Region, and promptly returning my grandmother to Teacher Adu's elder sister and my great-grandmother, Nana Adwoa Owarewaa, of Akyem-Nkronso and Akyem-Apedwa, and the latter as well.
Later, when as an adult my grandmother was able to confront her uncle, Wofa Adu, about this rather seemingly rash and, in retrospect, most regressive decision, she was told by her uncle that he had promptly withdrawn her from school and returned her to her mother because Wofa Adu was nervously afraid of permanently ruining his very close and affectionate relationship with his Sister Adwoa 'Warewaa, that is, in case the Spanish Flu claimed my grandmother as one of its victims. She never forgave my great-grandmother; and from what I later learned from my own mother, because Nana Adu had allegedly told my grandmother that it was her own mother, Nana Warewaa, who had specifically demanded that her eldest child and daughter be immediately returned home to her at Akyem-Nkronso. My grandmother also never forgave her mother because as one who had gotten lucky to have been married to a well-educated Presbyterian clergyman, by the standards of the time, that is, my grandmother always regretted the fact that she had not been as well educated as her husband and some of the handful of women of her generation who had been privileged enough to have at least completed Standard 7, or the 10th grade, the acceptable level of a reasonably well-educated person in the erstwhile Gold Coast at the time.
But, of course, Sammy Awuku is smack on point to significantly observe that President Addo Dankwa Akufo-Addo may very well be the seasonable leader of our time; and that under the watch of another less resolute and experienced Ghanaian leader, the impact of the raging Savannah-like-fire that is the Novel Coronavirus Pandemic would have been far more devastating even at this quite early stage of its onslaught. We know this because during the Ghana's Independence Day Anniversary festivities, it was Mr. Uhuru Kenyatta, the President of the Sovereign Democratic Republic of Kenya, who was listed on the program brochure as the substantive President of the Sovereign Democratic Republic of Ghana. That was also about the time that I definitively confirmed my fears that when Ghanaian voters went into the polling booth on December 7, 2012, we made the most grievous error in judgment of our lives.
*Visit my blog at: kwameokoampaahoofe.wordpress.com Ghanaffairs
By Kwame Okoampa-Ahoofe, Jr., PhD
English Department, SUNY-Nassau
Garden City, New York
April 4, 2020
E-mail: [email protected]