Minister keeps mute over phamacovigilance saga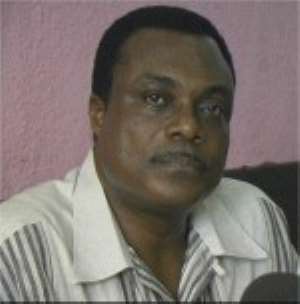 The Health Minister Courage Quashiegah has kept a tight lip over the brewing controversy between the Food and Drug Board (FDB) and Centre for Tropical Clinical Pharmacology and Therapeutics (CTCPT) in charge of phamacovigilance in Ghana.
The Health Minister told The Crusading GUIDE last week that he would only comment on the raging controversy over who should monitor drug safety in Ghana through is linguist who is the public Relations Chief of the Ministry.
Courage Quashigah was categorical that when you go to the chief, you can only talk to him through his linguist adding that the paper contacts Mr. Osman, the Public Relation Officer linguist for the Health Ministry before he would comment.
When Mr. Osman was contacted to comment on an advert in The Daily Graphic where the Minister, according to the advert, had given FDB the right to hold itself as the National Center for Phamacovigilance, he declined to comment saying that the Public Relation Officer of the FDB should rather be contacted for comments on the matter.
The Crusading GUIDE story with the headline 'FDB CLASHES WITH PHAMACOVIGILANCE' carried in the 12 May to 13 May 2006 edition sparked off a debate on Joy FM's Super Morning show where Dr. Alex Doudu, Ag. Director of CTCPT locked horns with Mr. Ben Botwe the Deputy Chief Executive of the FDB.
The war did not stop there, it continued on Citi FM, an Accra based radio station the following day where Dr. Alex Doudu appeared again to debate the Chief Executive of the FDB Mr. Agyarko over the controversy.
Where as the power struggle fight keeps gathering momentum, the Minister of Health who is the final authority to decide on what each of these organizations ought to do seem to have crossed his legs enjoying the crossfire.
Stay tuned please…