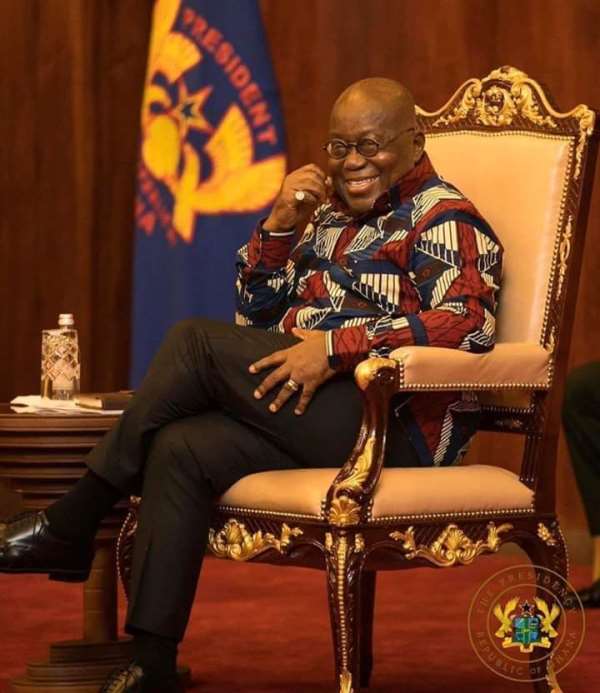 Dear President Akufo-Addo,
Your 5th COVID-19 presidential address to your citizens has become a mass political weapon causing so much harm to your greatest opponents in the Ghanaian political battle.
Need I talk about how unstable your timely communication has caused them? Or need I tell you how much of their votes you've drastically reduced with your interventions? I mean the 3 months bill free water consumption, etc.
Nana Abudani Addo, you must not be doing politics with COVID-19. These are not normal times but your actions are causing more harm to your opponents than ever before. If you continue like this, your opponents are likely to boycott the upcoming general election. It will not be good for our democracy.
You have left old men like Asiedu Nketiah, Nyaho Tamakloe even John Mahama to have sleepless nights. Do you not know that their sleepless nights could cause them to be infected with a more deadly disease than Coronavirus?
Joshua Akamba, whose mustache reminds me of "Virus" in the Indian movie 'Three Idiots' has been left to nothingness except to engage in ethnocentric noise making. Who cares about him anyway? None.
At this juncture, straight thinking Statesmen like former presidents JJ Rawlings and John Agyekum Kuffuor have been vindicated for constantly giving thumb ups to President Akufo-Addo's excellent leadership.
For the other one, he can continue his usual absenteeism expeditions which will only help reduce his votes, a result we expect to see by the end of 2020.
President Akufo-Addo, your citizens are well pleased with your kind of leadership. You're exemplary and dedicated to your mandate and assignment. Your citizens have therefore vowed to increase the 1million vote gap you gave your opponent in 2016.
Expect not just four more years to do more but greater more for your political party, the NPP to deliver more than more.
As I end by emphasizing your faith that "This Too Shall Pass", I pray for long life for you and your family. May God be with you. Thank you.
Reindolf Amankwa
Member, CTI-Middle Belt