Covid-19 Fight: Prez Akuffo Addo Deserves Our Commendation For His Sterling Leadership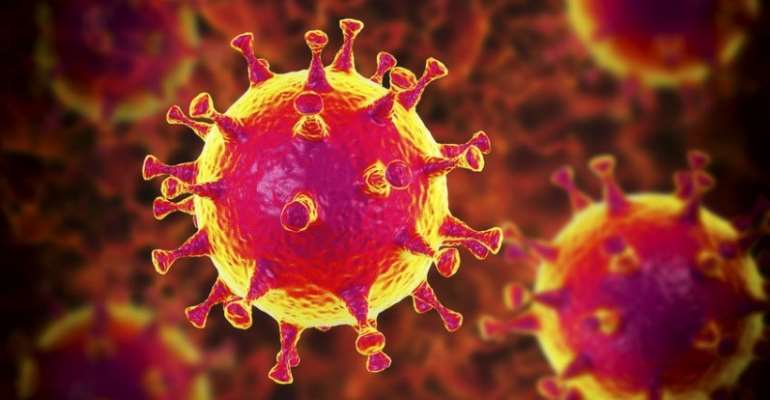 The COVID-19 pandemic has become a common enemy being fought by the entire world. Being a novel disease, it currently has no cure or vaccine. Thus, it takes drastic measures to prevent its devastating impacts on health and economies. The leadership shown by H.E Nana Addo Dankwa Akuffo-Addo so far in this fight is one that needs to be extolled by all well-meaning Ghanaians.
It will be recalled that, after the COVID-19 pandemic and following the recording of cases in Ghana, several measures have been put in place to contain the disease and prevent it's spread. These included the closure of our borders and the subsequent lockdown of parts of the country. While some were of the view that the lockdown was poorly thought through as people fled to other regions, others believed the closure of our borders should have been done earlier.
In all these, Ghana's commitment in fighting the Coronavirus disease is indisputably commendable. There have been several calls for the government to provide stimulus packages to individuals and groups to reduce the adverse effects of the restrictions imposed on people. These include the call for extra allowances for healthcare providers, waiver of utility bills, provision of adequate personal protective equipment (PPEs) among others contained in my articles: "LET'S DO MORE IN THESE TIMES OF COVID-19" and "THE LOCKDOWN: THE BENEFITS, CHALLENGES AND LESSONS" which were published by modernghana.com and other online portals.
There is a popular saying that; "one of the tests of leadership is the ability to recognize a problem before it becomes an emergency". The President's announcements of massive provision of PPEs to health workers, tax waiver on salaries of health workers, additional allowance of 50% of basic salary to frontline health workers, GH¢150.00 daily allowance for those involved in contact tracing as well as absorption of water bills for all Ghanaians for the next three months in his address to the nation on Sunday, 5th April, 2020 is highly commendable.
The President's announcement of providing food to some four hundred thousand individuals and homes in affected areas of restriction will help reduce hunger and malnutrition that may be caused by the lockdown.
I call on all Ghanaians to support the president in these trying times in fighting the common enemy of COVID-19 which is infecting and killing thousands of people in advanced countries such as the United States of America, Spain, Italy and the United Kingdom. More importantly, let us religiously adhere to the enhanced hygiene protocols and make them a part of our lives.
The following recommendations are made for consideration by government:
There should be strict monitoring to ensure that the Personal Protective Equipment reach the end-users at the facility levels
There should be strict monitoring and measures to ensure the food reaches the rightful target individuals and houses
Recalcitrant individuals who flout the lockdown directives should be made to sweep and desilt gutters to complement the work of the Ministry of Sanitation and Water Resources in making our cities clean
Government should consider including Environmental Health Officers in the allowance packages and tax exemptions as although they are no more under the ministry of health, they are involved in contact tracing, current and terminal disinfection of wards for cases and ensure the sanitary burial of those who die as a result of the coronavirus disease and for that matter are equally exposed to the disease.
May God bless our homeland Ghana and make our Nation Great and strong.
Mathias Mawuli Ametefe
Environmental Health Officer/BPH-Health Promotion
Contact: 0242674600
Email: [email protected]