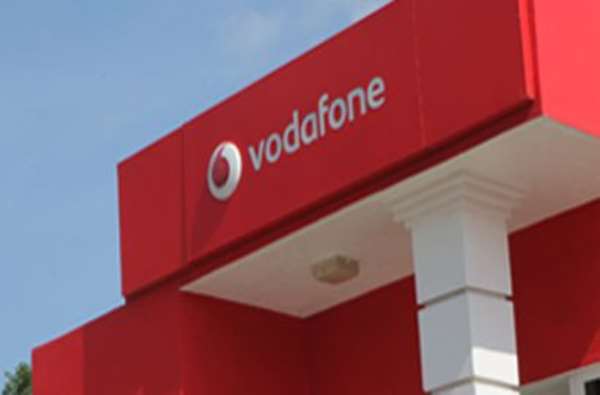 Vodafone Ghana is still taking customers for granted even in the outbreak of the COVID-19 when one would have expected them to be better service providers especially in the wake of a partial lockdown of the country.
It's rather a shame that after several years of being in existence in Ghana, since 2006, the Ghanaian service consumer can still not enjoy uninterrupted services from this network while they pay Vodafone to provide them with apt services and not the crappy one they currently provide.
It also looks like the crawling network is comfortable being second or just followers of some leading Telco in the country instead of rising to be a giant in the telecom industry too. They would have been a perfect alternative to other networks, if only they took their customers a bit more serious.
There've been times customers have done money transfers via Vodafone Cash and not received a message indicating a successful transaction yet, the transaction went through. How does one know if the transaction has gone through, and how do customers avoid repeating the same transaction multiple times? Is this a serious network? Well, if at the time of the transaction, there were challenges, were the challenges never restored, because they never come back to send a message indicating a successful transaction. Which serious network does that?
My journey with Vodafone Ghana began when MTN's network crushed in January 2020 as a result of the undersea fibre cut that resulted in the shutdown of its internet service for days. Pissed with MTN and obviously tired of being taken for granted especially after it claimed to have compensated consumers with 2GB of data and yet that data was swept away like chaff, I quickly resorted to using a Vodafone SIM I had acquired since 2016 but never used except to receive calls once a while.
Prior to that, my sister would always complain about Vodafone's crawling data services and was heard a million times arguing with customer care agents over the network's inability to provide its customers with apt services. My response was for her to "drop that network." Thus, I knew about the challenges before opting to use the network for data. Perhaps, because I wanted to prove to my internet service provider as of the time that I could indeed port, I moved on.
On Wednesday, 1 April, 2020, Vodafone internet service consumers had to endure another one of Vodafone's crawling network phases with no prior notice, and no apologies sent to these service consumers. For hours, pages took forever to open and some never even opened at all. Social media was filled with complaints about Vodafone. The customer centre line 100 never worked at a point, customers gave up on calling them because there have been times when calls to that call centre failed. After holding on for minutes, the call just drops when there are no agents available to hear your complaints.
Apparently, Vodafone had sent its customers who were experiencing challenges a message posted on its Twitter handle that same day saying: "Dear Customer, we are currently experiencing challenges with our mobile and fixed services. This is impacting customers within some part of Accra. We are working to resolve the issue as soon as possible. Thank you for your patience."
This is why Vodafone continues to look like an unserious network. How do you send information across to customers who have no access to internet via social media which requires the use of internet to log in? Again, because it isn't the first time this is happening, the customers can confidently say that the service provider indeed takes them for granted.
On a regular day, pages take forever to load. Messages are delayed. However, the one good thing about the network is that they have some really attractive internet packages. Perhaps to compensate for the crappy service or just to win customers over.
This was my personal message to Vodafone on my Whatsapp status: "The shitty disrespectful network called Vodafone. No regard for service consumers and because Ghanaians do not speak up, they continue to disrespect us by providing us with shitty services. Yet, we keep them in business by using their internet services."
Other customers had more to say as Divine H Kwame posted on Facebook: "Vodafone just be yawa network..." while Tetteh Kwaku wrote: "Charley talk am ooo. I post WhatsApp status since afternoon... still loading" and Aku Yayra also wrote: "If I ever told you to switch from MTN to Vodafone data, please forgive me. I'm deeply sorry."
Dear Vodafone, let me remind you that without us, customers, there would be no Vodafone. Stop disrespecting and taking your customers for granted, only because Ghanaians have developed a habit of letting go off issues without seeking proper redress. These same people keep you in business, because despite the shitty service you provide, they still patronise your services.
You have come to fit into the whole Ghanaian service provider taking customers for granted style. From ECG, whose 'ECG Power' app does not work even in times of the pandemic when Ghanaians need to use it. It makes me wonder if the launch of the app that allows customers to buy electricity at their convenience from the Electricity Company of Ghana by Vice-President Bawumia was just a fanfare because this is the time we need the app to work when there's a partial lockdown of parts of the country.
From the banks to the Telcos: Airtel Tigo customers have had their own share of challenges in these times. This is not a fun time for lights to go off, neither is it a good time for water supply to stall or for internet service providers to take their consumers for granted with the excuse of fiber cuts etc. These are hard times, when people are working from home, when people are relying on the internet to bond with family and loved ones across the world and also to keep them busy and prevent boredom as well as to keep informed.
This is certainly not a time for unserious networks like Vodafone Ghana to be pranking customers with shitty services that they have provided all year long in the name of challenges. How do customers know when you are telling the truth? After all, your network is always crawling.
Sit up Vodafone!
Ghanaian service providers had better sit up in the wake of the pandemic. This is when Ghanaians need your services the most.
Speaking on behalf of the many Vodafone customers, hoping you improve on your services.