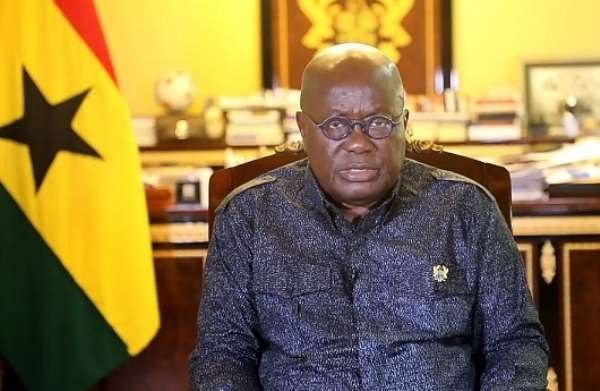 The Ghanaian media, the opposition and all-knowing elements of some self-acclaimed think-tanks masquerading as neutrals are under the illusion that the fight against the deadly coronavirus pandemic is the sole responsibility of the president.
And this is why anytime they open their buccal cavities, all they say is:
1. open isolation centre in every city, town, village, and Hamlet across the country,
2. there must be the provision of a ventilator for every household.
3. all 30 million Ghanaians must be provided with PPEs
4. all Kayayes, ice-cream sellers, pure water vendors, scrap dealers, yam sellers, and all homeless people must be provided accommodation at Trassaco valley with handsome pocket money for food.
5. those flouting lockdown rules must be offered sweet-scented bouquets by personnel of our security agencies.
6. even goats and dogs roaming the streets must be tested for Covid-19
7. nobody should be made to pay water and electricity bills for as long as the lockdown is in place.
8. people must be allowed to exercise their freedom of movements because a lockdown infringes on this right.
9. the entire government machine must be dissolved so their salaries can be channelled into the fought against covid-19.
10. the EC must suspend all activities and close its offices across the country, and resume on the morning of 6th December 2020 to conduct the general elections.
IN FACT, I NEVER KNEW GHANA'S ECONOMY WAS LEFT IN A STATE BETTER THAN THAT OF AMERICA ON 6TH JANUARY,2017, AND NANA ADDO HAS COME TO DESTROY IT.
AND TO THESE THINK-TANKS WHO KNOW THE TRUE STATE OF OUR ECONOMY, VIS-A-VIS, FACTS, AND FIGURES, BUT DUE TO LACK OF INTEGRITY AND DECENCY, ARE SAYING WE CAN, OUT OF THE BLUE, CATER FOR ALL VULNERABLE IN OUR SOCIETY BEFORE A LOCKDOWN CAN BE EFFECTED, I WILL NOT SAY ANYTHING TO BE ACCUSED OF INSULTING BEHAVIOR.
Newton-Offei Justice Abeeku