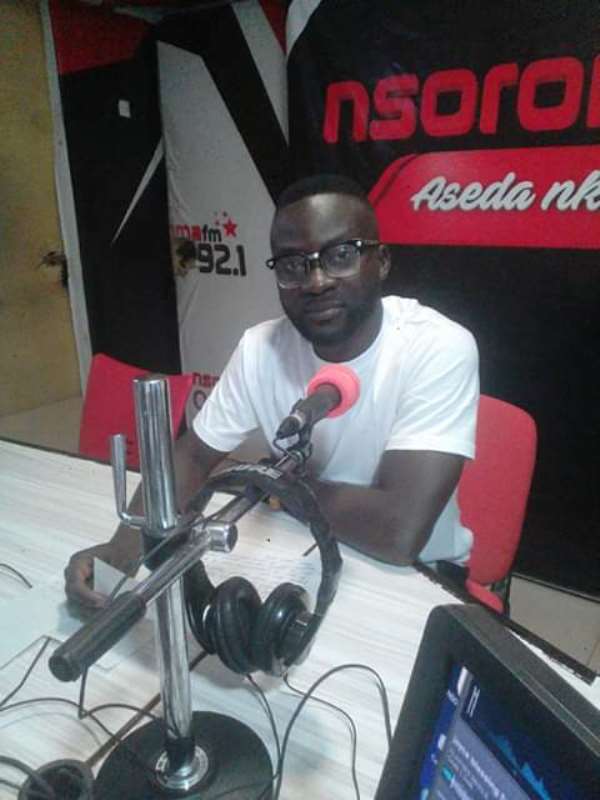 Sunyani West Constituency has been one of the strongholds of the incumbent New Patriotic Party since 1996. The Constituency is made up of 4 strong towns namely Odumase, Fiapre, Chiraa, and Nsoatre, with Odumase being the Municipal Capital.
People in this Constituency are intrinsically motivated to vote for their darling party, the New Patriotic Party whenever there is a general election, but of late, there is a lot of misunderstandings, infighting, character assassination and sabotage among the members of the Party.
This emerges from the camp of Hon. Baffour Awuah, the incumbent member of Parliament for Sunyani West Constituency and Hon. Bernard Oduro Takyi, former Presiding Member, Sunyani West District Assembly and disqualified aspirant of the impending Parliamentary primaries, on 25th April 2020.
This infighting is causing so much disunity in the grassroots mobilization of the party and needs immediate attention. I, therefore call on the leadership of both camps to cease fire and work assiduously towards the victory of our beloved New Patriotic Party in the impending Presidential and the Parliamentary elections.
There is a proverb in our local dialect-twi that says"Oheneba ne deɛ ne papa tease". it is better for us to be in power than to fight among ourselves and drag the party to opposition.
My name is Mr. Yakubu Abdul Wahab, an inhabitant of Odumase In the Sunyani west Constituency, and a member of the NPP Communication team. it is my heart desire to see my darling and competent NPP Government stay in Power for a longer period of time than dragging our own party to opposition.
Former President of the Republic of Ghana, John Agyekum Kufuor, once said and I quote, " it is better to be the messenger of a party in power than to be the general secretary of an opposition party". The infighting, Character assassination, Personal attack, verbal assault and misunderstanding in the Sunyani west-NPP is gradually dragging us to the opposition. Our neighbors, Sunyani East is also having two lawyers contesting in the parliamentary Primaries, but hardly could one hear any unprinted words. That's what I call maturity in Politics.
I love and serve NPP and not the individual. Individuals will leave the scene when their time is due, but NPP shall remain till Thy kingdom comes. We should, therefore, know how we treat one another and preach unity and peace rather than propagating violence and disrespect among ourselves.
The leadership of the New Patriotic Party has spoken, and I will entreat and plead with all Patriots in the Sunyani West Constituency to accept it in good faith as we prepare for General Election.
I, therefore call upon the leadership of NPP and both factions to cease fire and think about the Party's interest than our personal interest.
Together we stand !!! divided we fall
Long Live NPP
Long live Sunyani west