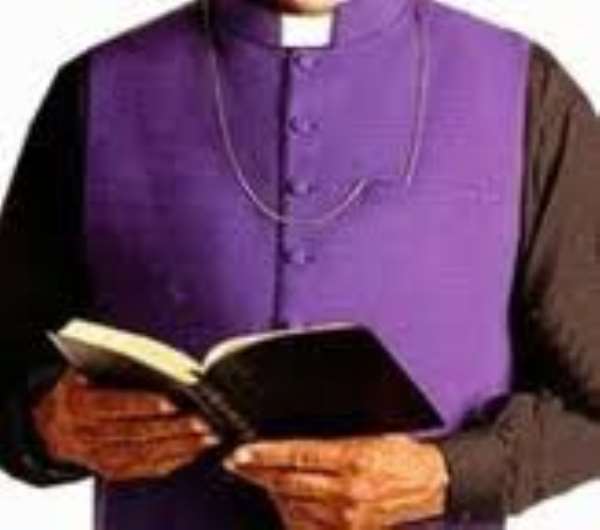 "In the same way, the Spirit helps us in our weakness. We do not know what we ought to pray for, but the Spirit himself intercedes for us with groans that words cannot express. And he who searches our hearts knows the mind of the Spirit because the Spirit intercedes for the saints in accordance with God's will."(Romans 8:26-27 NIV).
When we pray, we think we know exactly what we want and many of us want instant answers to our prayers the same way we presented them to God. We want instant healing, instant end to our sufferings, instant provisions of money, food, clothing, shelter, and happiness.
The Apostle Paul does not need much introduction. God used Paul mightily to spread Christianity and to perform miracles. Here are a few miracles performed through Paul. Paul healed a man crippled from birth (Acts 14:8-10); cast out the evil spirit from a girl (Acts 16:16-18); and healed a man afflicted with fever and dysentery (Acts 28:8). In addition, handkerchiefs and aprons that had touched Paul were taken to the sick and their diseases and illnesses were cured and evil spirits left them (Acts 19:11-12); and he raised a young man from death (Acts 20:7-12).
In spite of all his power, Paul had his own personal problem, a stubborn "thorn in the flesh" that would not go away. In Paul's own words, "there was given me a thorn in my flesh, a messenger of Satan, to torment me. Three times I pleaded with the Lord to take it away from me. But he said to me, "My grace is sufficient for you, for my power is made perfect in weakness."" (2 Corinthians 12:7-9 NIV).
Paul did not tell us exactly what the thorn in the flesh was, but it must have been very bad. We know that because it came from Satan and it tormented Paul enough for him to have prayed to God three times to take it away from him. God answered Paul's prayers alright, but not exactly the way Paul wanted it. Paul wanted the Lord to take the thorn away from him, but the Lord answered that His grace was sufficient for him.
The people of Israel suffered a similar fate on their wilderness journey from Egypt to the Promised Land. The Israelites spoke against God and Moses for leading them from slavery in Egypt through the wilderness where, according to them, there was no bread or water and they did not like the manna God had provided as food for them. (Number 21: 4:9). As their punishment, God sent venomous snakes among them which bit some of them to death. The people came to plead with Moses and told him they had sinned against God and him, and that he should pray to God to forgive them and take the snakes away from them.
Moses prayed for the people as they had requested, and God answered their prayers, but in a different way. God told Moses to make a snake and put it up on a pole so that if anyone was bitten by a snake and that person looked up to the snake, he or she would live. Moses made a bronze snake and put it up on a pole. Whenever anyone was bitten by a snake and looked at the bronze snake, he or she lived. Note that the people wanted God to take the snakes away, but God did not do so. God did not protect them from snakebites, either. Instead, God provided a perfect cure for those who suffered snakebites and looked up to the bronze snake on the pole for healing.
It took faith for Paul to accept God's grace as the cure for the thorn in his flesh. It took faith for those bitten by the snakes to look up to the bronze snake on the pole for healing. It also demonstrated trust and dependency on the Lord. These days, we need faith and trust in the Lord even more.
The prophetic symbolism of the bronze snake on the pole was clear to Jesus. Jesus told Nicodemus, "Just as Moses lifted up the snake in the desert, so the Son of Man must be lifted up, that everyone who believes in him may have eternal life." (John 3:14-15 NIV). Those who looked up to the bronze snake on the pole were cured of snakebites. Those who look up to Jesus on the cross for salvation will be saved and granted eternal life. It takes faith, belief, and trust in the Lord.
The Lord does not always answer our prayers exactly the way we want. Sometimes, we do not even know or understand what we are asking. The Lord answers our prayers according to His will, and His will is always the best for us. The thorn remained in Paul's flesh, but it was overpowered by God's grace; and the snakes lived among the people of Israel, but their deadly venom was neutralized by the bronze snake on the pole.
The sufficiency of God's grace as an answer to our prayers should not be trivialized. Grace - God's grace - is enough for anyone blessed or fortunate enough to receive it. What we need is faith – even a little faith – exercised according to God's will, and God will take over from there. The hand of God is there somewhere in our current difficult situation. Therefore, before we give up, we should look longer, higher, deeper, and wider for answered prayers.
Prayer is the key. May God grant us the grace to seek Him daily through our prayers.
Dr. Daniel Gyebi, Attorney-at-Law, Texas, U.S.A., and Founder, PrayerHouse Ministry, Kumasi, Ghana.
PrayerHouse Ministry is dedicated to providing a quiet facility for Christians to pray individually by themselves without any intermediary priest, pastor or any other person. This is a free service. No money is demanded or accepted. One facility is located at Kyerekrom / Fumesua, near Building and Road Research Institute Offices, one mile off the Kumasi-Accra Road and next to a house called Grace Castle. If you are interested, please contact Agnes at 054-7498653. Another is located at Kantinkyiren, at the junction of Kantinkyiren and Konkori, off the Kumasi-Obuasi Road, branching left at Trede junction. Contact Kwadwo at 020-8768461 / 0246-989413.